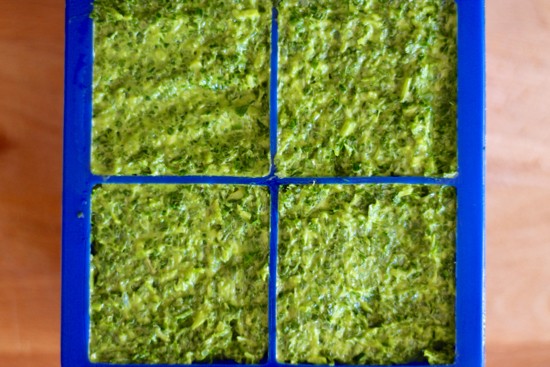 Last weekend, when I harvested my garden, I had a ton of parsley leftover. There was no way I could use it all before it went bad, and I hate wasting anything. So, I threw it in the food processor with a little olive oil and froze it in ice-cube trays. This way I can slice a small part off whenever I need fresh parsley in a recipe.
Parsley Ice Cubes were the perfect solution to my overabundance of parsley. Here's how easy it is to do on your own!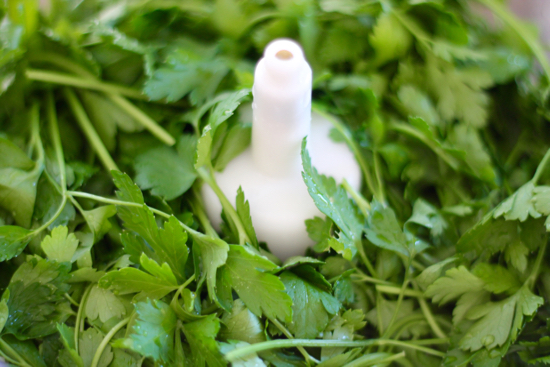 Just throw your parsley in your food processor. I have a large food processor and I filled it to the top!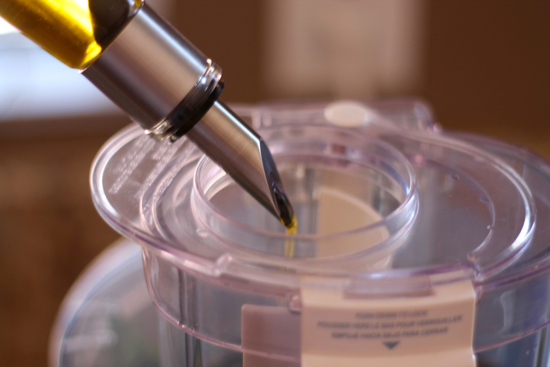 Drizzle in olive oil while pulsing.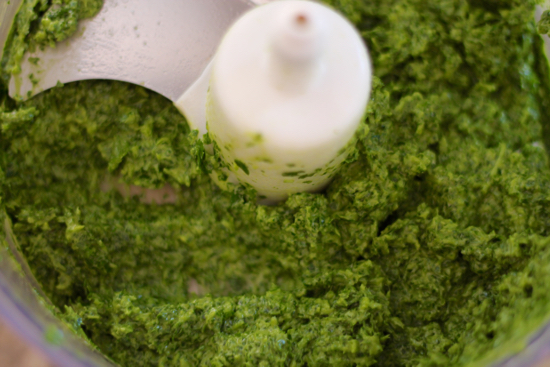 You want to put in enough olive oil to make a paste like this.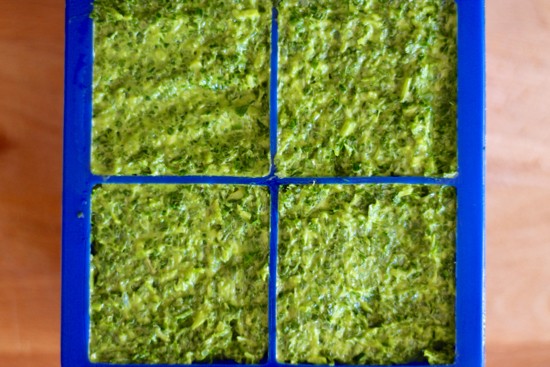 Fill up some ice-cube trays and freeze. Once they're frozen you can pop them out of the ice-cube tray and keep in a zip-top bag. Just slice off a little bit whenever you need.
Easy, right? You can do this with any herb you have leftover and want to save.
What are some of your favorite ways to freeze and keep herbs?
Parsley Ice Cubes
Ingredients
Parsley, Basil or any herb you have leftover from your garden
Olive Oil
Instructions
Add fresh herbs to food processor.
While pulsing, drizzle in enough olive oil to make a paste.
Fill up ice cube trays with the herb paste.
Freeze.
Once cubes are frozen, remove from ice cube tray and place in a zip top bag in the freezer.
Slice off a small portion whenever a recipe calls for the fresh herb.