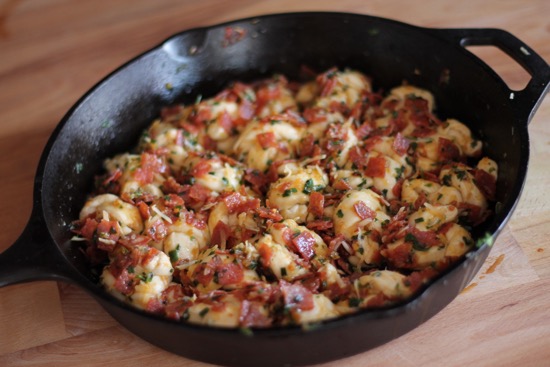 Happy Monday and Happy New Year! Hope that 2015 has been good to you so far. A few months ago, my husband found these delicious Pepperoni Garlic Knots over on Serious Eats and demanded I make them. I quickly looked over the recipe and concurred. These were AMAZING! Perfect for an appetizer that will be sure to wow any dinner guest or just your own family. I used store-bought pizza dough, which made this recipe super easy. You could use homemade dough of course, but these babies are so full of flavor that it's okay to use the store-bought stuff. They're loaded with pepperoni, red pepper flakes, garlic, and two different cheeses. Top that with baking them in a cast iron skillet, giving them a wonderfully crisp crust and you've got yourself a winner!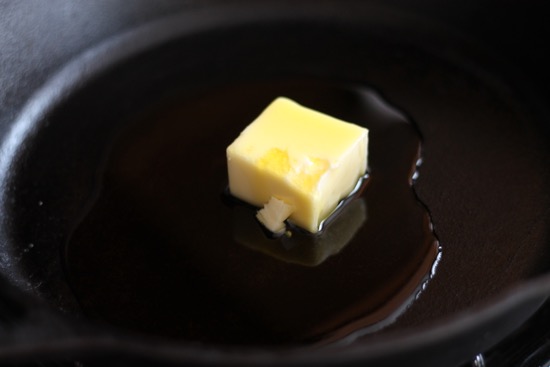 Heat the butter and oil in a cast iron skillet. Adding the oil to the butter will give it a higher smoke point. In other words, no burnt butter.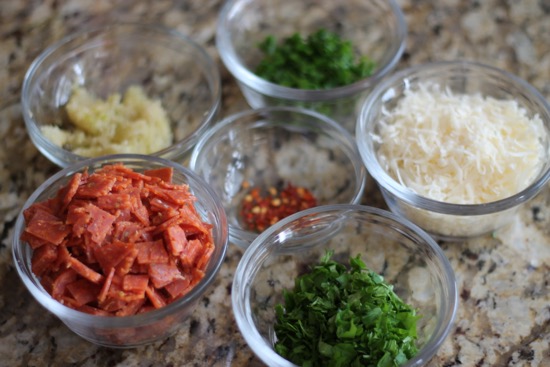 Get all your ingredients prepped.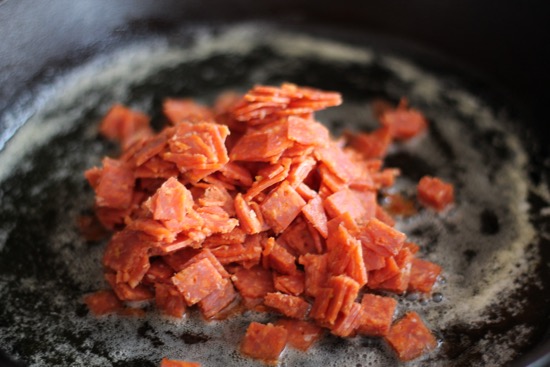 Add the pepperoni to the skillet and cook until it crisps slightly.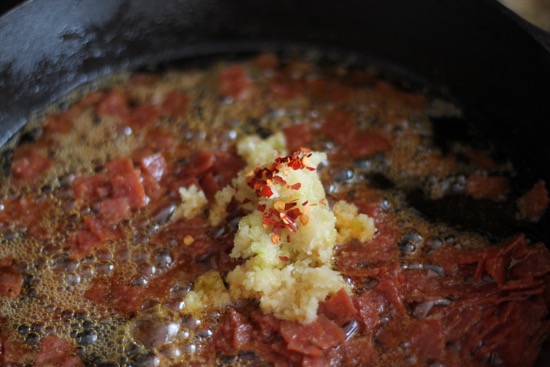 Next add in the mound of garlic and red pepper flakes.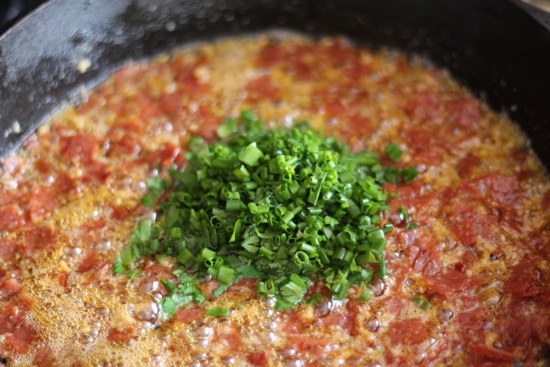 Then top that with the chives.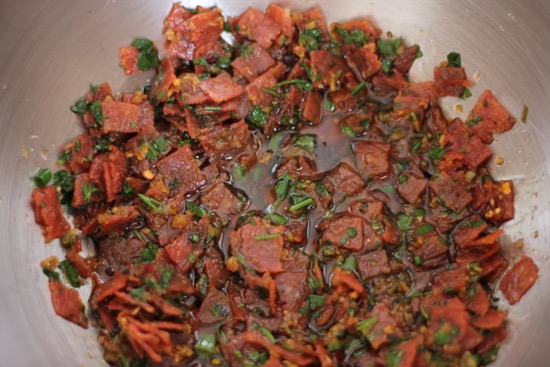 Pour that deliciousness into a bowl.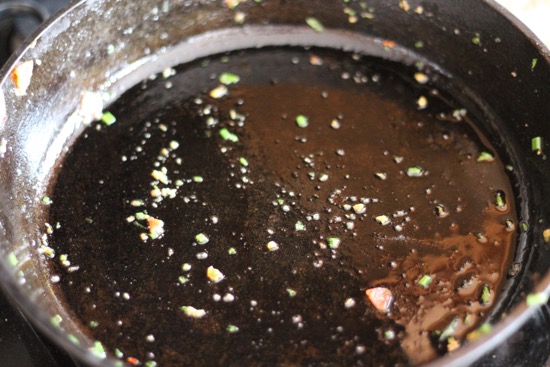 Leave all the little leftover bits in the skillet. We'll be putting the knots back in here.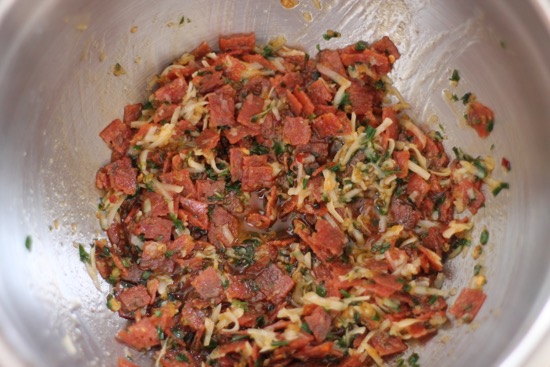 Mix in the parmesan cheese and set aside.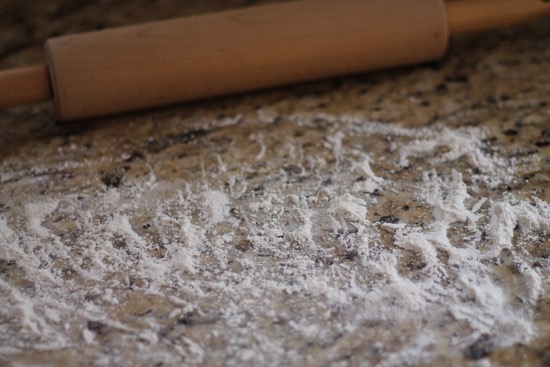 Sprinkle a working surface with flour.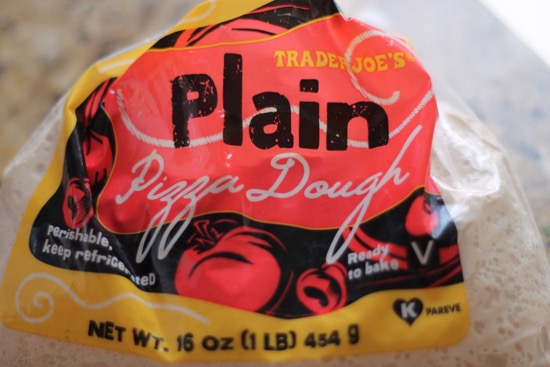 Get out your store-bought dough. I love me some Trader Joes!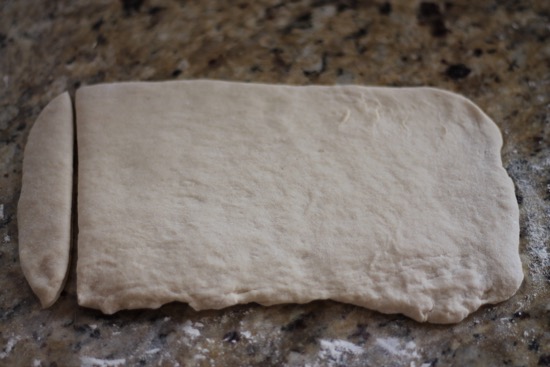 Split the dough in two. Roll out one half in an 8″x 4″ piece.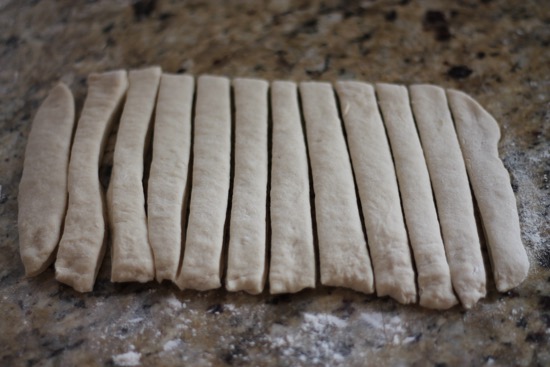 Cut that piece into 12 strips, repeat with other half.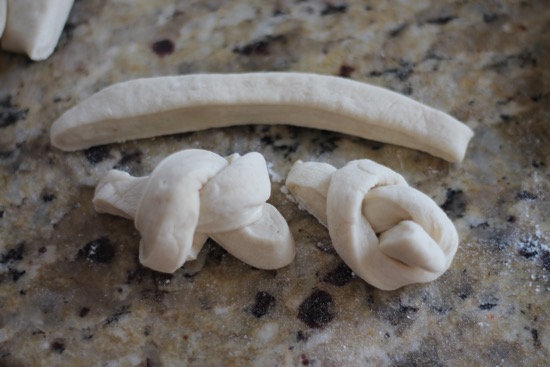 Tie each strip into a knot.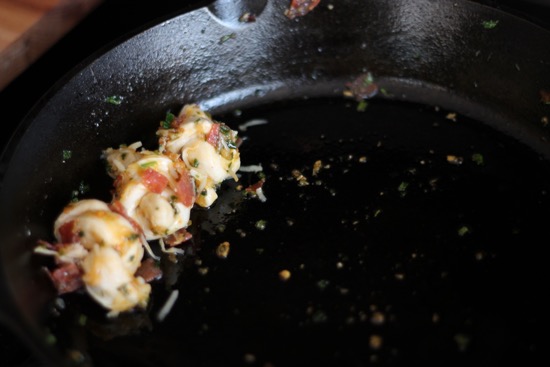 Toss each knot in the pepperoni mixture and place in the skillet.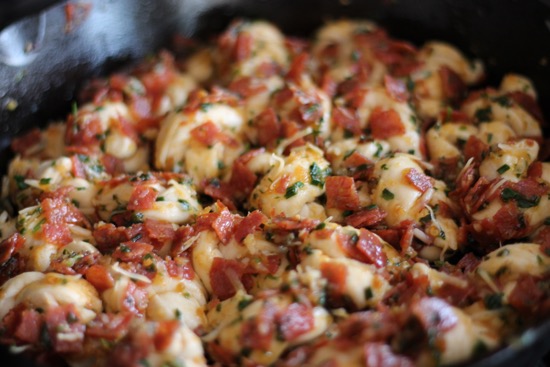 The skillet should be full by the time your done, and it smells delicious!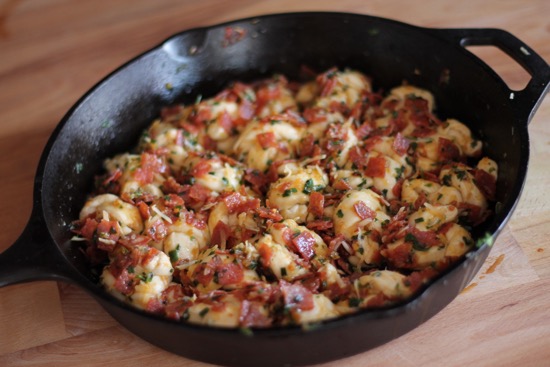 Cover in plastic wrap and let rise 4 hours at room temperature, or 12-16 hours in the refrigerator.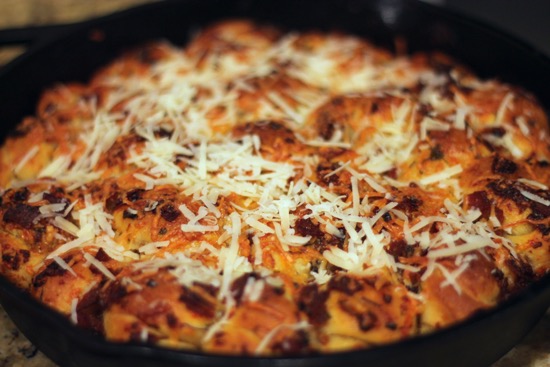 Bake for 30 minutes until nice and golden brown. Sprinkle with Pecorino Romano. Serve the knots right in the skillet along side warmed mariana sauce.
Pepperoni Garlic Knots
Author:
Sarah 'n Spice via Serious Eats
Ingredients
2 tablespoons unsalted butter
2 tablespoons extra-virgin olive oil, plus more for drizzling
4 ounces pepperoni, cut into ¼-inch squares
Pinch red pepper flakes
6 medium cloves garlic, minced (about 2 tablespoons)
¼ cup chopped fresh parsley leaves
2 tablespoons minced fresh chives (optional)
½ cup grated Parmesan cheese, plus more for sprinkling
Flour for dusting
1 pound homemade or store-bought pizza dough (see note above)
¼ cup grated Pecorino Romano cheese
Homemade or store-bought pizza sauce for serving
Instructions
Heat butter and oil in a 10-inch cast iron skillet over medium heat until butter melts and foaming subsides. Add pepperoni and cook, stirring, until pepperoni begins to crisp, about 2 minutes. Add pepper flakes and garlic and cook, stirring, until fragrant, about 1 minute. Add parsley and chives and stir to combine. Transfer mixture to a large bowl and stir in Parmesan cheese. Do not wipe out skillet.
On a lightly floured surface, divide dough into two even pieces. Working one piece at a time, roll or stretch into an oblong about 8 inches long and 4 inches wide. With a bench scraper or knife, cut crosswise into 12 strips. Repeat with other half of dough.
Tie each strip into a knot and transfer to bowl with pepperoni/garlic mixture. Toss and fold with your hands until every knot is thoroughly coated in mixture. Transfer the knots to the skillet in a single layer. Drizzle with more olive oil, cover tightly with plastic, and set aside until doubled in size, about 4 hours. Alternatively, refrigerate until doubled in size, 12 to 16 hours.
When ready to bake, preheat oven to 425°F and adjust oven rack to center position. Unwrap garlic knots. Sprinkle with Romano cheese. Transfer to oven and bake until golden brown and crisp, 25 to 30 minutes.
Remove from oven and immediately brush with more extra-virgin olive oil and sprinkle lightly with more Parmesan. Serve right away with warmed sauce on the side.