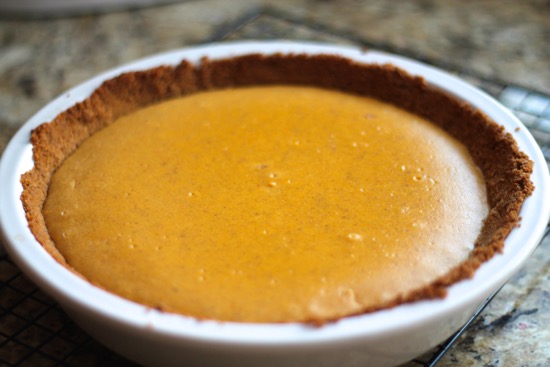 A smooth and creamy pumpkin cheesecake surrounded by a warm and slightly spicy Gingersnap crust…that's what I have in store for you today! And let me tell you, it does not disappoint. In fact when I made this, half of the pie was gone before it even made it to the table, no joke. I've made a lot of cheesecakes in my day, but this was by far the easiest one. No Springform pan, no water bath, just pour the liquid gold –> pumpkin cream cheese mixture into your crust and bake. It makes a perfect potluck dessert for all those holiday parties we have this time of year.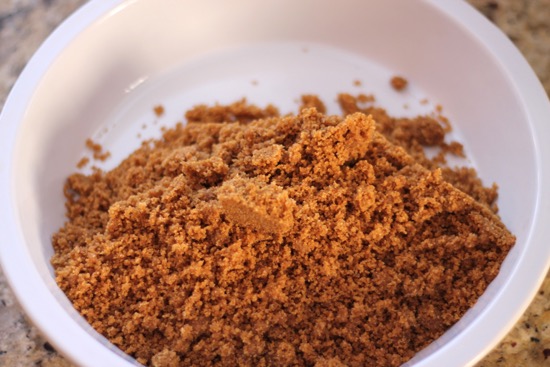 Begin by tossing your Gingersnap cookies and sugar into the food processor and pulse until you have fine crumbs. Add in some melted butter and continue pulsing until all is combined.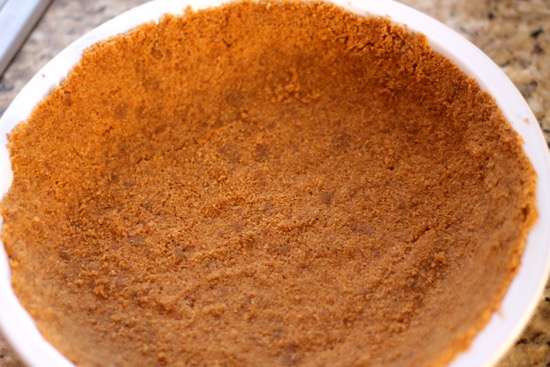 Press the mixture into the bottom a pie dish. Put into the freezer until it firms up, about 30 minutes. Next, take it out of the freezer and bake it for 15 minutes. Let your crust cool completely while we work on the filling.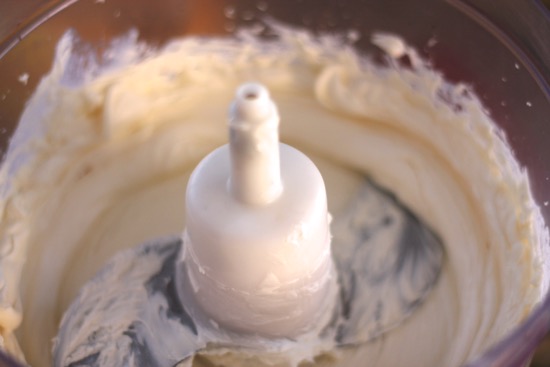 It's about to get sinfully delicious. Clean out your food processor from our Gingersnap mess, and add in the cream cheese. Pulse until smooth. Bagel anyone?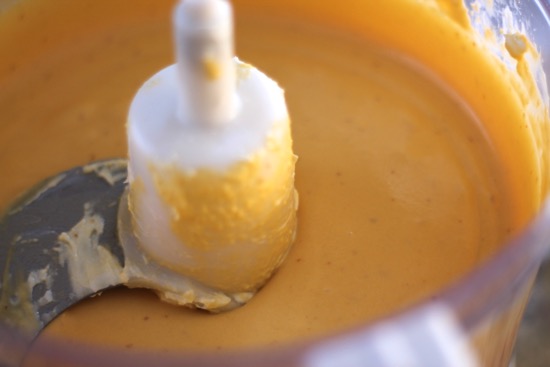 Okay, let's skip the bagel and move on. Add in the sugar, pumpkin, egg, flour, salt, cinnamon, ginger, and cloves. Pulse until completely smooth. The aroma is saliva inducing.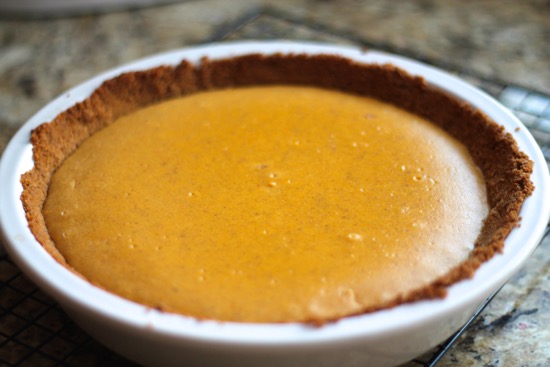 Pour the pumpkin mixture into the cooled crust and bake for about 33 minutes. It's precise, but trust me here. Refrigerate for at least 4 hours. I left mine to set overnight. You can eat as is, but I decorated the edges in vanilla whipped cream. No photo, because I barely got it on there before slices started disappearing. Martha Stewart actually did a meringue that would be outstanding. I stuck with the whipped cream because I was traveling with it, and beating egg whites and torching just wasn't practical for me. It will be delicious any way you choose to serve it, I promise!
Pumpkin Cheesecake Pie With Gingersnap Crust
Ingredients
CRUST
6 ounces of Gingersnap Cookies
3 tablespoons sugar
4 tablespoons unsalted butter, melted
FILLING
12 ounces cream cheese at room temperature
¾ cup sugar
¾ cup canned pumpkin puree
1 large whole egg, plus 1 large egg yolk
1 tablespoon plus 1½ teaspoons all-purpose flour
½ teaspoon coarse salt
¾ teaspoon ground cinnamon
½ teaspoon ground ginger
⅛ teaspoon ground cloves
Instructions
Crust: Preheat oven to 350 degrees. Pulse gingersnaps and sugar in a food processor until fine crumbs form. Add butter and pulse to combine. Press mixture evenly into bottom and up sides of a 9-inch pie dish. Freeze until firm, about 30 minutes.
Bake crust until golden in spots, about 15 minutes. With the bottom of a measuring cup, gently flatten bottom and sides of crust. Let cool completely on a wire rack. Reduce oven temperature to 325 degrees.
Filling: Pulse cream cheese in food processor until smooth. Add sugar and pumpkin and process until smooth, occasionally scraping down sides of bowl. Add egg and yolk, flour, salt, cinnamon, ginger, and cloves; process until incorporated.
Pour filling into cooled shell and bake until custard is just set, about 33 minutes. Let cool completely on a wire rack, then refrigerate until cold and firm, at least 4 hours and up to overnight.
I'm bringing this over to my friends at the Fiesta Friday Party co-hosted by Cooking with Aunt Juju and La Petite Casserole ! If you're not familiar with this, it's a virtual blogging party where a bunch of bloggers get together and share some amazing recipes. Check it out!