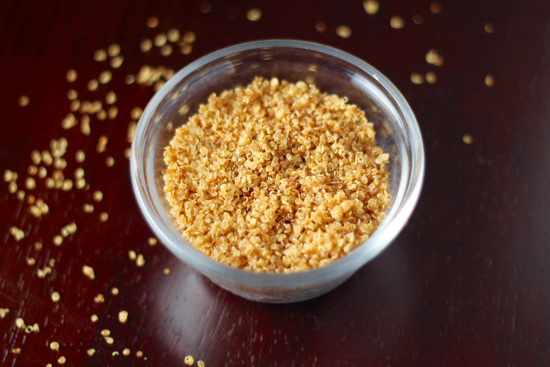 I'm crazy for quinoa! I make a big batch every week and use it in all my meals. It's so versatile you can make it for breakfast, dinner and everywhere in between.
Quinoa is super healthy. It's considered a whole grain, but also contains all 9 essential amino acids which make it a complete protein, perfect for you non-meat eaters out there. I thought I'd run out of ways to use it and then Quinoa Crisps entered my life.
Quinoa Crisps are basically like Rice Krispies made from quinoa. They're not so easy to find in stores and can be quite expensive, so I started making them at home. I add them on top of my morning yogurt, sprinkle on salads and even fold into baked goods for a healthy crunch. All you need is 2 ingredients and 30 minutes.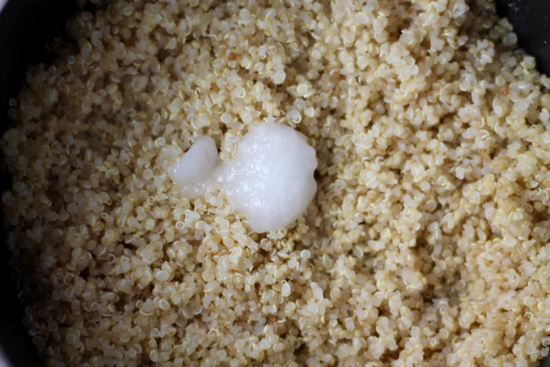 Add some coconut oil to cooked quinoa and mix together. This is going to help it from sticking to the pan while we bake it.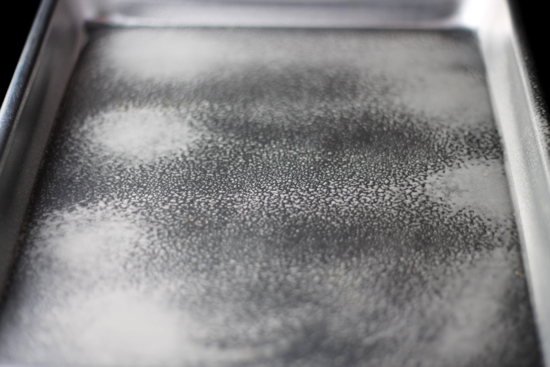 Spray a sheet pan with non-stick cooking spray. This will make EXTRA sure nothing sticks to the pan. This step is not required, but encouraged 🙂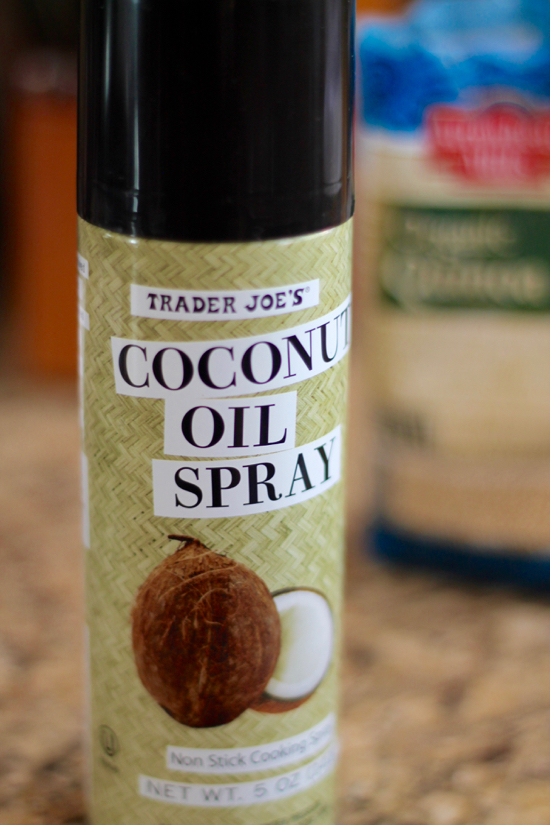 I'm in love with this stuff!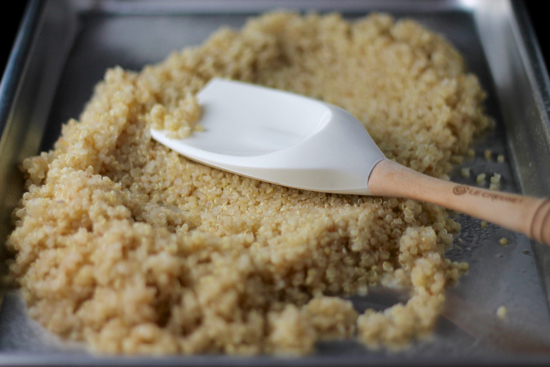 Spread the quinoa out on the greased sheet pan in an even layer.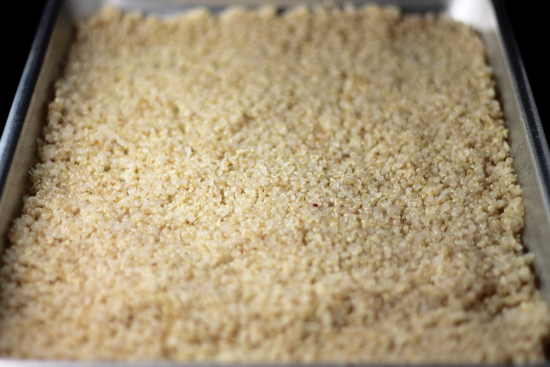 Bake for 30-40 minutes at 350 degrees until golden brown and crunchy. Make sure to give it a quick stir every 10 minutes so it doesn't burn.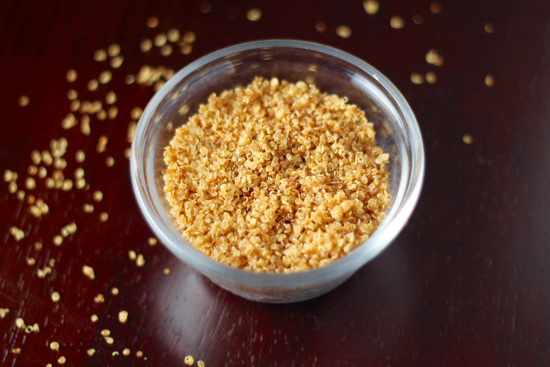 Store in an airtight container on the counter for up to a week. Sprinkle, Crunch, Repeat!
What fabulous ideas do you have for Quinoa Crisps? I'd love to see your creations!
Quinoa Crisps
Ingredients
2 cups cooked quinoa
1 Tablespoon coconut oil
Non-stick cooking spray
Instructions
Preheat the oven to 350ºF.
Stir coconut oil into cooked quinoa until evenly distributed. Spray sheet pan with non-stick cooking spray.
Transfer quinoa to a baking sheet and spread out in an even layer. Bake for 30-40 minutes, stirring every 10 minutes to make sure it doesn't burn.
Once golden brown and crispy, cool quinoa completely. Transfer to an airtight container and store on the counter for up to 1 week.
Sprinkle on top of yogurt, salads, smoothies, anywhere you want a healthy crunch!
 I'm bringing this to my friends at our Fiesta Friday Party!