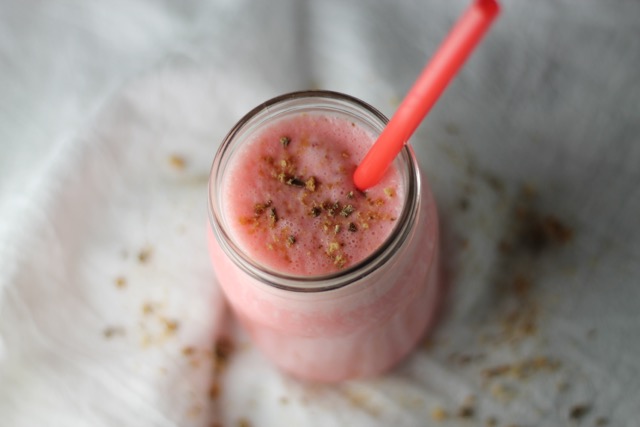 Happy Friday guys! I'm so happy the weekend is here. This time of year is always so much fun, but it's leaving me a little drained in the energy department. Christmas is next week, can you even believe it? So many indulgent sweets and treats ahead of us yet! I just so happen to have a fun one in store for you today!
This week, Williams-Sonoma contacted me asked if I wanted to be part of their Smoothie Week! Sidenote: I have a slight major obsession with Williams-Sonoma!!! (squeal) I gladly accepted. This weeks theme is the "Not Your Typical Smoothie", using a weird ingredient, a wild technique, or a crazy blend that you have tried. I knew I had to go out of my comfort zone, but the end result was well worth it. My mom makes these amazing Red Hots baked apples and that inspired me to create this…the Red Hots Apple Pie Smoothie! It's a delicious apple flavored smoothie, but instead of using cinnamon to spice it up, I used Red Hots candy! All you do is melt the candies in a little apple cider and mix it with the rest of the ingredients in the blender and voilà! You could also add some crumbled Salted Caramel Biscotti right on top. I not only recommend this, but urge you to do it!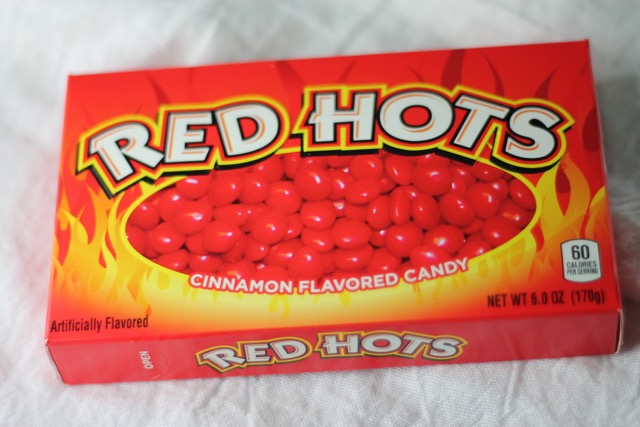 These little buggers were a bit hard to find, but I found them at good old Wally World a.k.a. Wal-Mart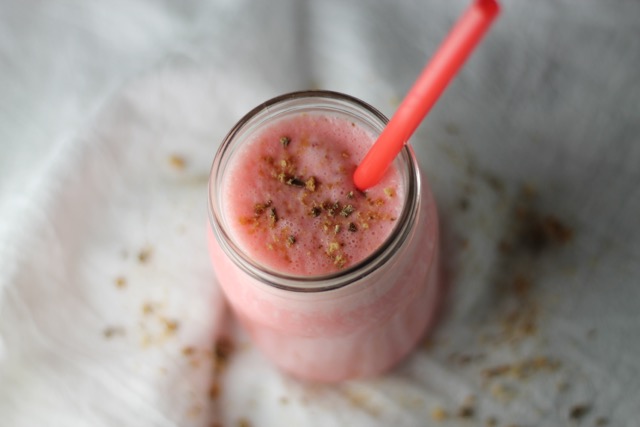 As most of you know I'm absolutely in love with my Vitamix and wouldn't trade it in for a million bucks. Wait…I guess I could buy a lot more Vitamix blenders with a million bucks, but you get what I'm saying. If you're looking for a new blender Williams-Sonoma has some great options (Vitamix being at the top) you can check out here, and they don't pay me to say that. I'm in the market for a new immersion blender and have my eye on that KitchenAid Cordless one! A cordless immersion blender, how cool!
I'm sharing this with my friends over at the Fiesta Friday Party!
Here's your printable if you want to give this smoothie a try. Happy Holidays!
Red Hots Apple Pie Smoothie
Ingredients
½ Cup Apple Cider
¼ Cup Red Hots Candy
½ Cup Vanilla Flavored Greek Yogurt (I used Chobani)
⅓ Cup Apple Sauce
½ Granny Smith Apple (cored and sliced)
2 Cups of Ice
1 piece of Salted Caramel Biscotti for crumbling
Instructions
In a microwave safe bowl, microwave the apple rider and Red Hots Candy together in one minute increments until the candy has fully dissolved into the cider. This took me about 3 minutes.
Add the cider mixture, yogurt, apple sauce, ½ sliced apple, and ice into a blender. Blend on high for about 1 minute or until everything is smooth.
Pour into a glass and sprinkle crumbled biscotti right over the top. Drink and enjoy. Cheers!