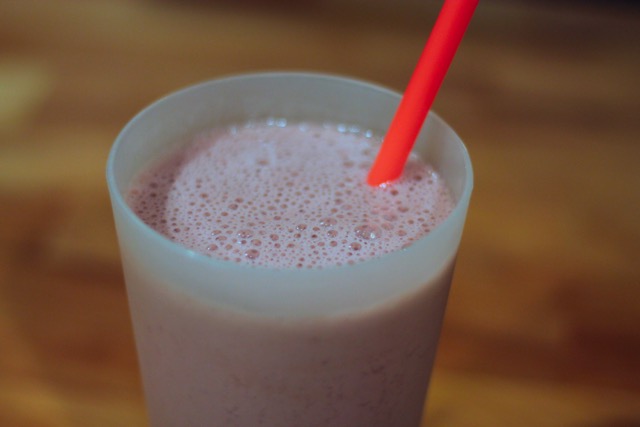 I have to confess, I'm obsessed with getting the proper amount of sleep. I think it's so important, it sets the tone for your entire day. I like to make this smoothie whenever I feel like I'm lacking a bit in the sleep department. It's delicious and nutritious. Cherries are one of the richest sources of melatonin (the sleep hormone), while the bananas contain a tons of magnesium which is a calming mineral. Finally, soy milk is high in tryptophan, the sleep inducing amino acid. Make this tonight and have Sweet Dreams!
Sleep Smoothie
Ingredients
1 Cup Tart Cherry Juice
1 Banana (Try Freezing them)
1/2 Cup Soy Milk
1/4 Tsp Vanilla Extract
Directions
Blend all ingredients in a blender until smooth. If you don't have any frozen bananas, add a few ice cubes to cool it down.
Recipe Courtesy of Dr. Michael Breus, PhD, the Sleep Doctor