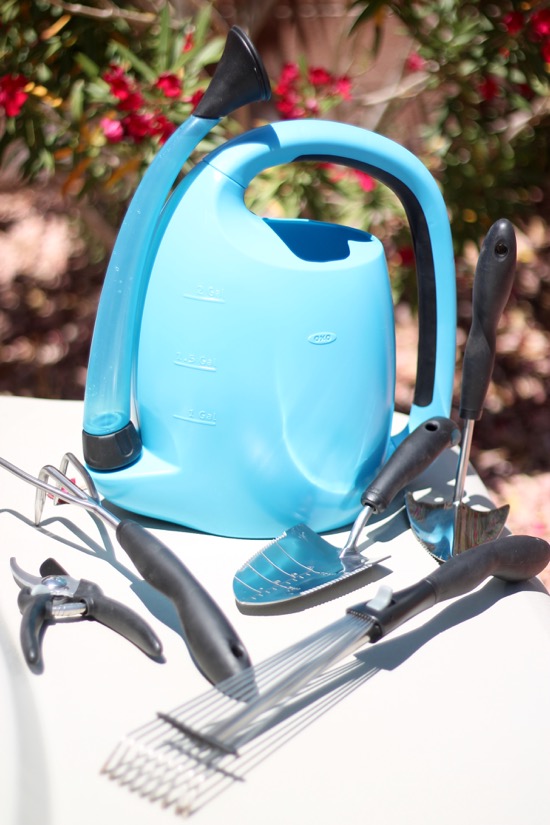 The weather is insanely beautiful this time of year. I love being outside and tending to my yard and garden. A few weeks ago I planted my garden. I happy to report it's growing like a weed flourishing 🙂 Little by little I'm tending to the rest of our yard. We have rose bushes, birds of paradise, lantanas, oleanders and more. Having the right tools to do the job is very important. As you all know I have a slight obsession with OXO products. Well, guess what, they now have gardening tools! Be still my heart. They graciously offered to send me some and test them out on my own. I couldn't wait to get started on my OXO Spring Gardening.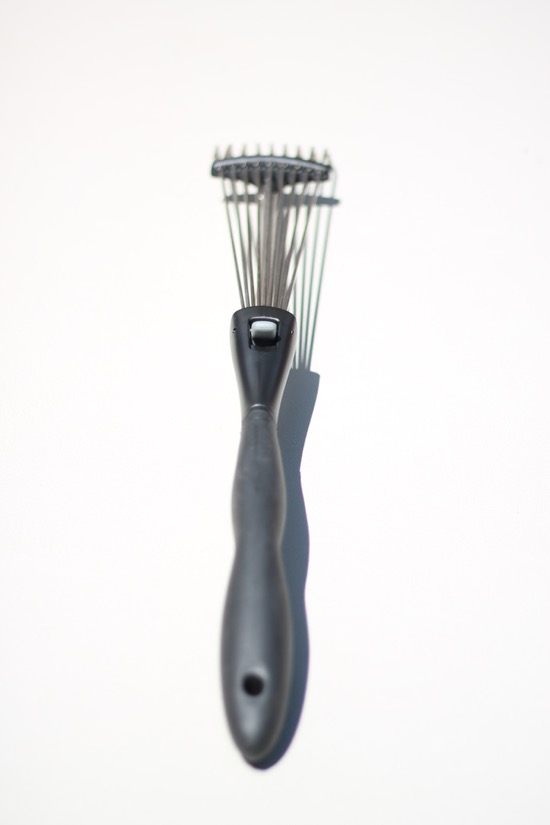 I have to start off with my new best friend, the Hand Rake. I get tons and tons of leaves blown into my garden and it's very difficult to clean it up in between the rows of food I have growing. This little guy is SOOOOOO awesome! It retracts and expands to the exact size you need. It goes as tight as 3″, also great for storing in small spaces…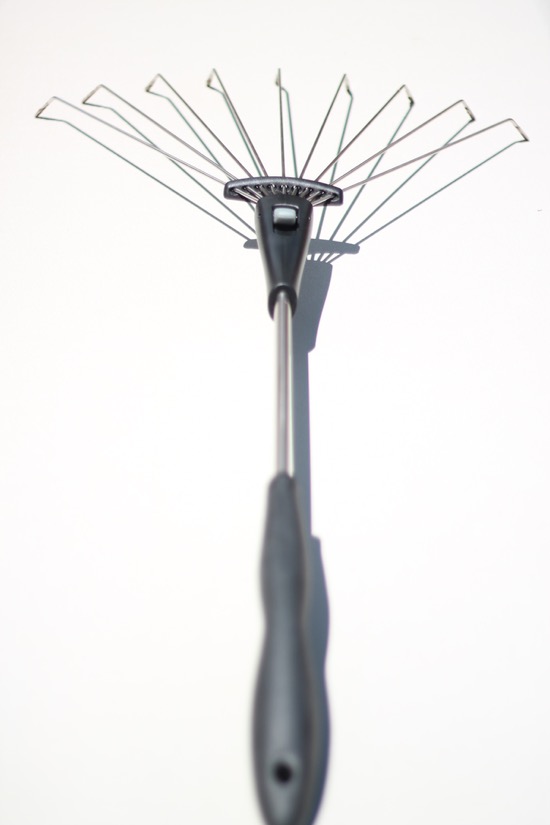 …and expands up to 12″. It also has a non-slip handle so it stays put in your hands, even if they're wet.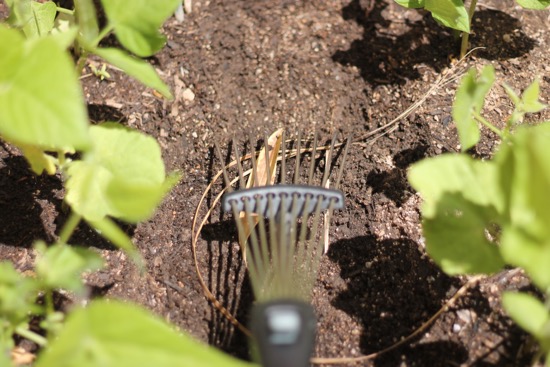 I was so happy to get the mess out of my garden. It worked like a charm!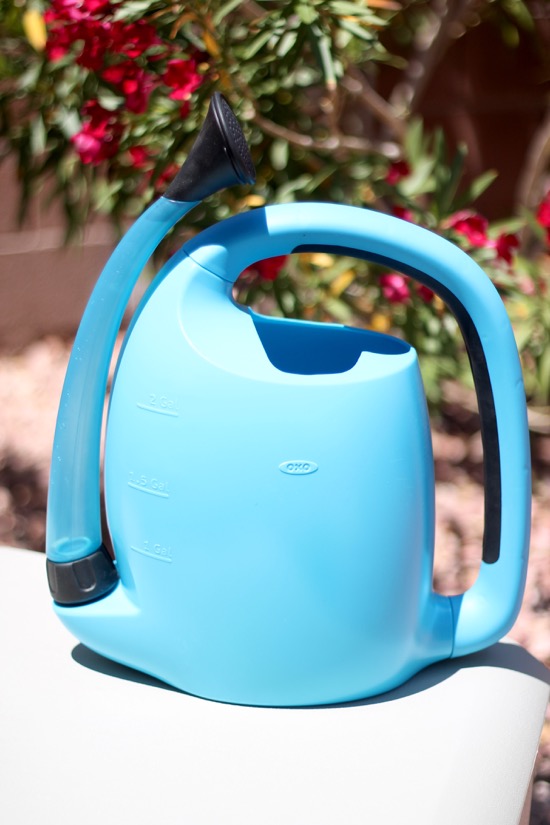 Next, my second favorite new tool is this Pour and Store Watering Can. It also has a non-slip handle which is a must for me and watering cans.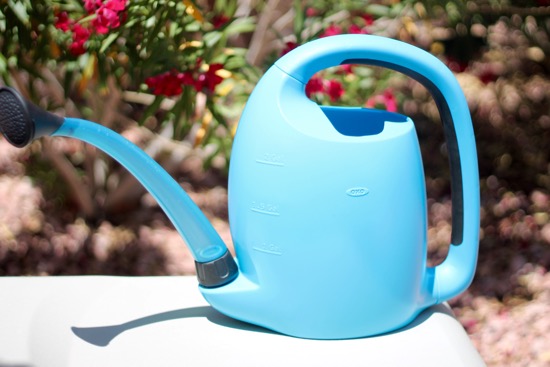 The spout rotates back and forth for better storage. How awesome is that?!  The water levels in the clear spout line up with measurement markings on the body for easy measuring, so you don't need to guess how much water you have in there.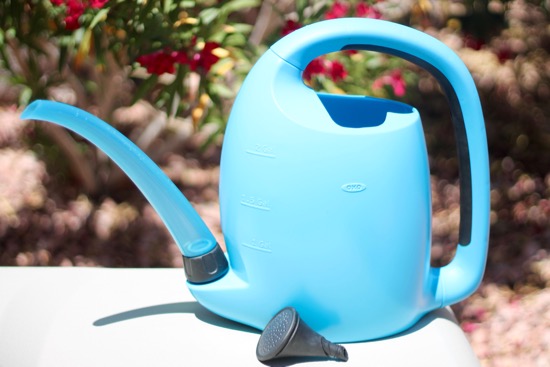 It also has this removable rose attachment. Worried you might lose it, fear not, it fits on the back of the can when you're not using it. They thought of everything!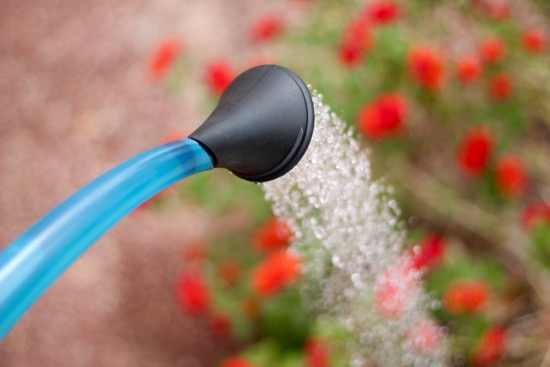 It holds 2 gallons of water and pours like a dream.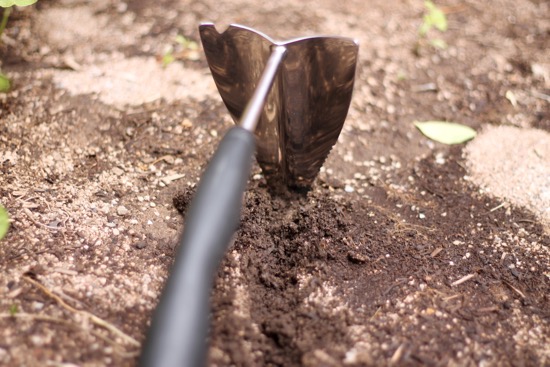 The Plow is made of stainless steel has a serrated edged for cutting roots and opening bags. It also makes the perfect row for planting seeds.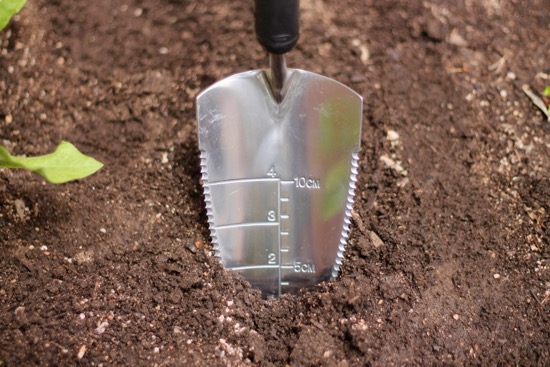 The Trowel is also constructed of stainless steel and has a non-slip grip. It has a handy measuring tool right on it that is easy to read. I was using a tape measure before. Don't judge me! 😉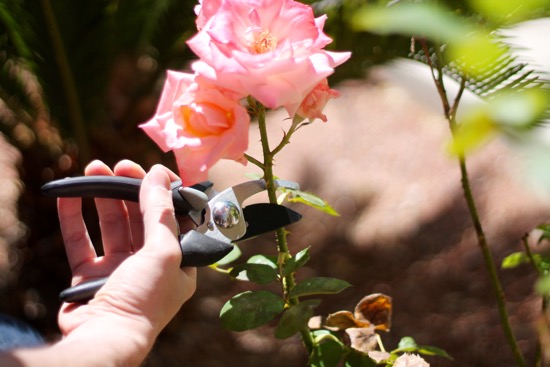 These Bypass Pruners are just what I needed. I've been using kitchen shears for pruning my roses and trimming my store-bought flowers. I know, I'm a work in progress. But now, I have these and they make my life so much easier. They have a 3/4-inch-diameter cutting capacity made with hardened, Teflon-coated, steel cutting blades provide maximum cutting strength with a non-slip handle. In other words I don't have to have my husband come cut the difficult stuff for me, I can do it on my own now!
I've got to say I love all these products, and they don't pay me to say that. I will use each and everyone one of them all year-long. All the tools come with the quality you know and expect from OXO. If you're in the market for any of these gardening tools, don't hesitate to give OXO a try!
I was sent a set of OXO gardening tools to try and review. I was not compensated for this post and all opinions, as always, are my own.