This is a sponsored post written by me on behalf of VitaFrute Cocktails by VEEV. All opinions are 100% my own.
Have you guys heard of Veev? It's an Açaí Spirit (yes, the super fruit that's been buzzed about for years) that uses all Certified Organic ingredients. A healthy cocktail you say? I'm not sure if it's "healthy", but I'll bite. This new spirit is showing up everywhere, it was even sipped backstage at last year's Emmy's. They recently came out with the first line of organic ready-to-drink cocktails called VitaFrute using the VEEV Açaí Spirit. An organic cocktail? Where do I sign up! Brooke Burke has teamed up with VitaFrute Cocktails for the ultimate Cocktail showdown to prove once and for all, you don't need a mixologist to have a handcrafted, organic cocktail at home.
 I tested out the VitaFrute Cocktails Margarita flavor. The ingredients are tequila, VEEV, lemon juice, lime juice, and agave, ALL ORGANIC. That's it! I love a short list of ingredients I can pronounce! All you do is pour it over ice and sip away. I love the convenience of pre-made cocktails. You can pop them in your picnic basket or beach bag and take them on the go. I do find that with a lot of pre-made cocktails, they're really sweet and hate a sugar overload. So I was excited to see how this one stacked up.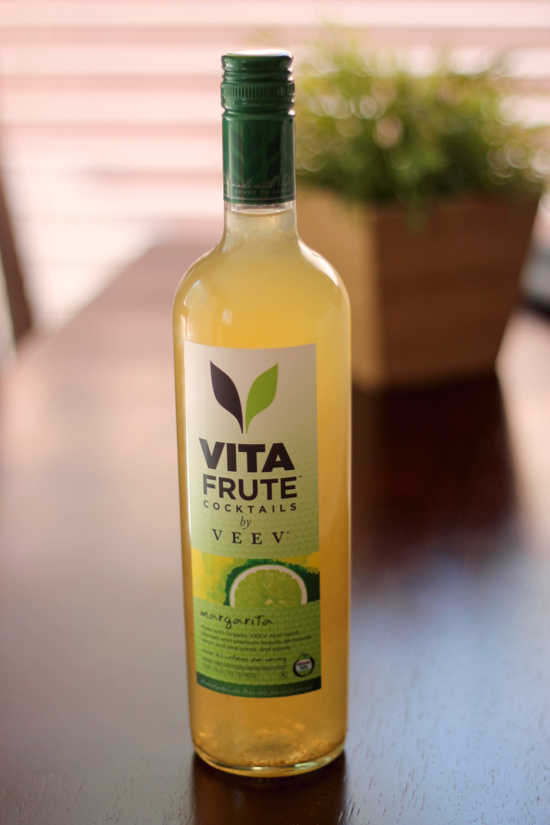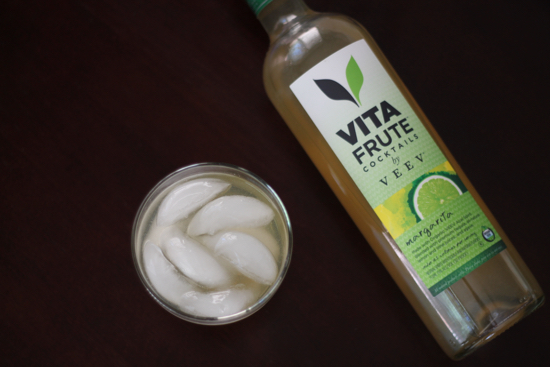 I have to say, this was pretty darn good and not overly sweet. It's very crisp and refreshing. It does punch a kick of alcohol, but in a good way. Not the burning tequila taste you're used to in a strong margarita, but bold and smooth. It was missing the tart tang of lime juice I love, so I added a little squeeze myself and it was delish! It has 125 calories per serving. The serving size however, is only 3 oz., and I'm betting most people will probably drink more than that. But, even if you double it to 6 oz., it's still only 250 calories which is far less than the traditional margarita's overwhelming syrup laden calories. I love that there aren't any artificial sweeteners (I can't stomach them) but rather sweetened with all natural agave. I'll take a few extra calories with natural sweeteners over artificial any day. I definitely enjoyed my cocktail and can see myself sipping these by the pool this summer. They have other flavors like Pina Colada, Lemonade and Cosmopolitan that I'm looking forward to trying as well.
The company behind the cocktail is not only dedicated to producing organic drinks, they also give back. They're committed to their founding philosophy of "A Better Way to Drink" and an active member of 1% for the Planet, where 1% of topline sales are donated to rainforest preservation and environmental initiatives. VEEV is also The World's First Carbon Neutral Spirit and is crafted at the only distillery in America that operates on renewable wind powered energy. Their four-column distillation process uses 200% less energy than a traditional pot still. With the exception of the Brazilian acai, and all of VEEV's ingredients are sourced within 300 miles of its distillery. How awesome is that! Just another reason to pick up a bottle and try it for yourself. Check out their site to find a store near you.
Thank you VEEV! I'm a fan!