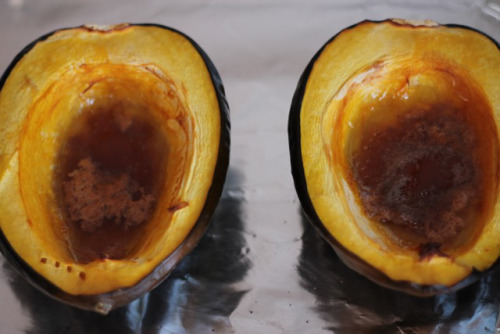 I'm making the most of the fall harvest this year and cooking up all my favorites. Today I bringing you an easy baked acorn squash. A simple method of hollowing out the squash, filling it with butter, brown sugar, maple syrup and baking to perfection. The result is a flavorful squash with a pool of all the goodness in the world! They're also a perfect side dish for all of your holiday get-togethers.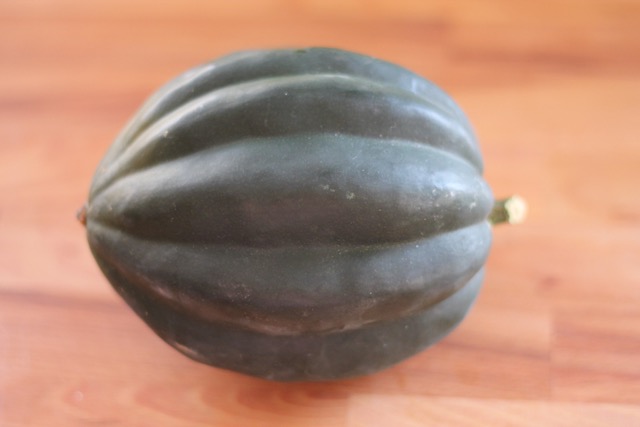 Get your squash ready.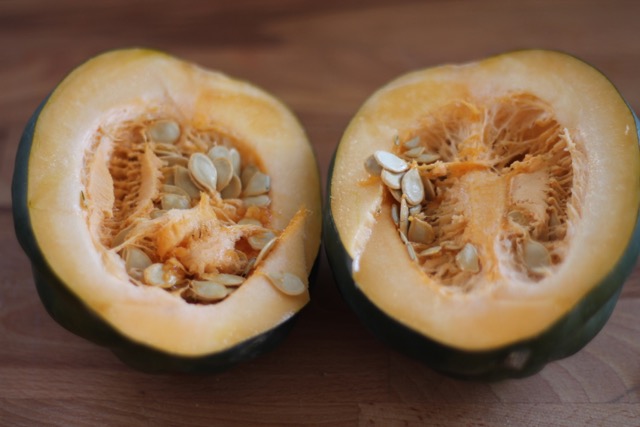 Slice in half lengthwise.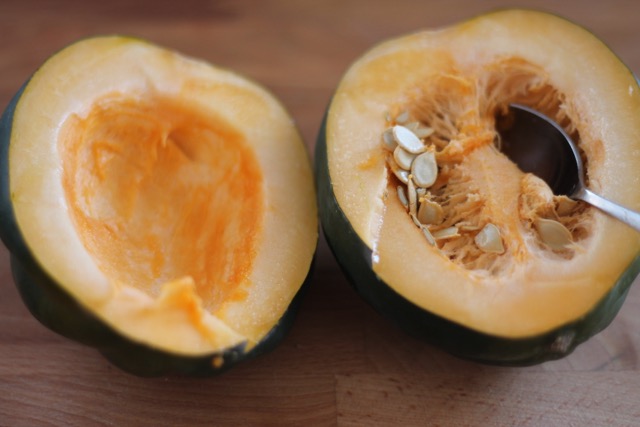 Scoop out the seeds and membranes.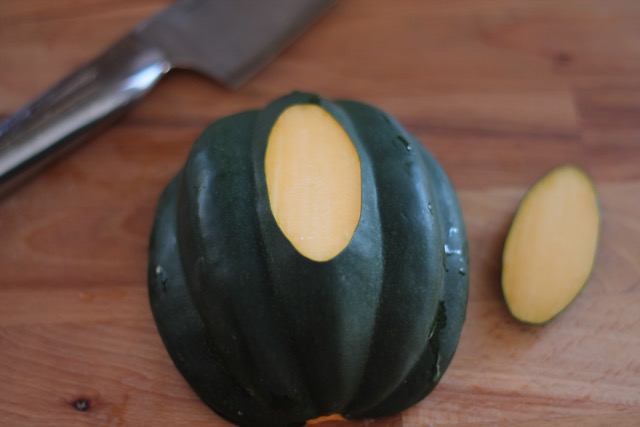 If you're squash is being nice and stays flat without rolling over, you've got a winner. If not, just slice a thin part off the bottom to stabilize it.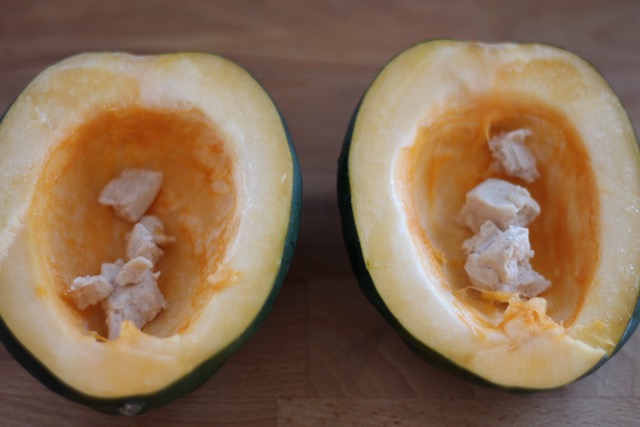 Now here is the debate. Some people score the squash, others like me don't score. I've done it both ways and have found no difference in taste or texture, so I make it easier on myself and don't. Feel free to score if you'd like. Add in the butter. I used this handy-dandy honey butter once again. You should probably make it today!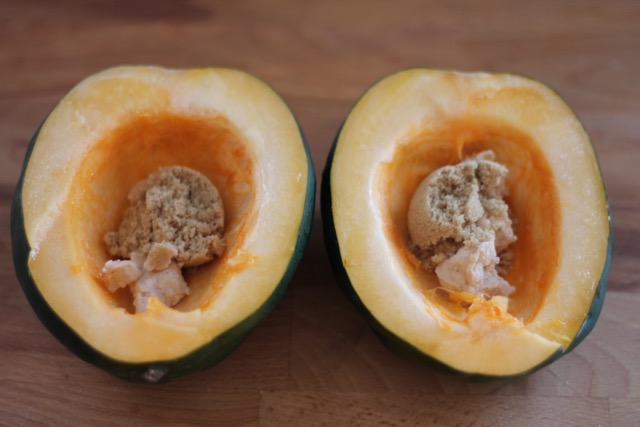 Next up, dump in a heaping teaspoon of brown sugar.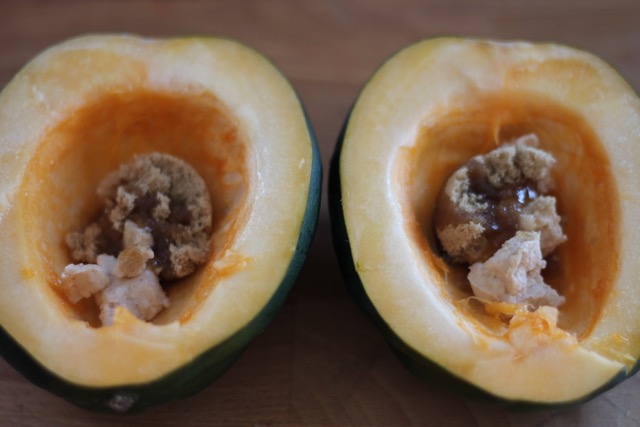 Finally, a drizzle of PURE maple syrup. No Aunt Jemima here!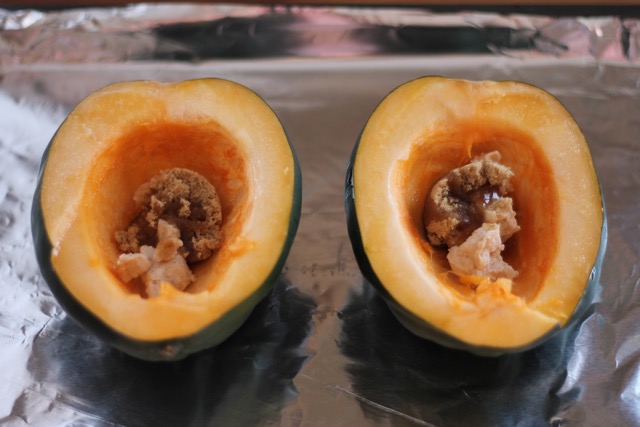 Set on a baking sheet covered in aluminum foil…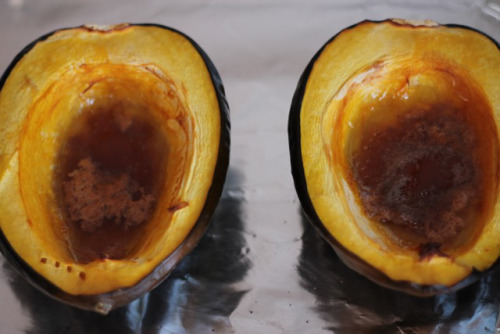 And bake for 45 min or until squash is soft. See my fork marks above on the left. That's done! I eat it right out of the skin, but you could always scoop out and plate. Why waste a plate though? Just a thought 😉
What are your favorite fall sides? Is Acorn Squash on your Thanksgiving menu?
Roasted Acorn Squash
Ingredients
1 whole Acorn Squash
1 Tablespoon Butter
2 heaping teaspoons brown sugar
Pure Maple Syrup for Drizzling
Instructions
Preheat oven to 400 degrees.
Halve each squash, then scrape out the seeds and membranes. Cut off a small part of the skin side to stabilize squash. Place the halves, flesh side up, on a baking sheet covered in aluminum foil.
Add half the butter to the center of each hollow, followed the brown sugar, 1 heaping teaspoon per hollow. Next drizzle with maple syrup.
Bake for 45 minutes, or until squash flesh is soft.
Eat!