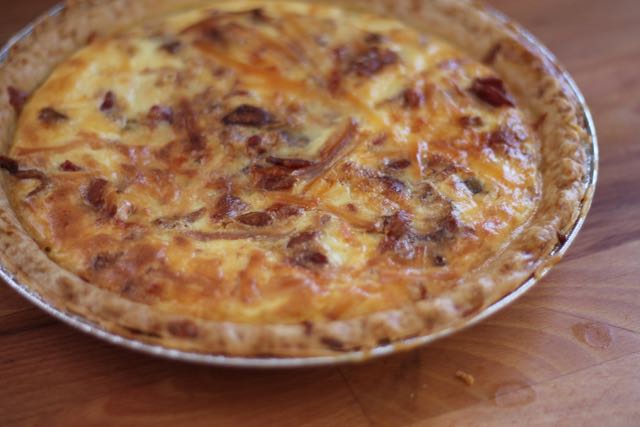 I made this delicious Breakfast Pie over the weekend for a nice brunch. I forgot how much I love brunching! This is one of Alton Brown's 5 star recipes. It's super quick and easy. You can add any combination of meat and cheeses you'd like. It's the perfect customizable breakfast. They go quick, so you can bake up a few different varieties to please all your family and friends. Just about any leftovers you have hanging around in your fridge will do! Here's what I did.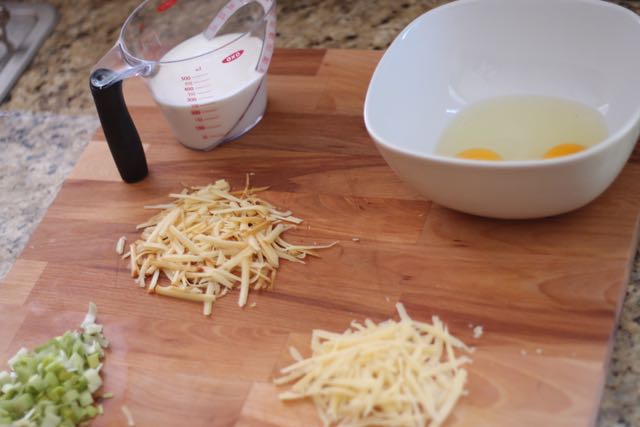 I chose bacon, leek and Gruyère. I actually used 2 types of Gruyère, regular and smoked. In addition to that, we have half and half and two eggs. Yes, only two eggs. I was shocked too!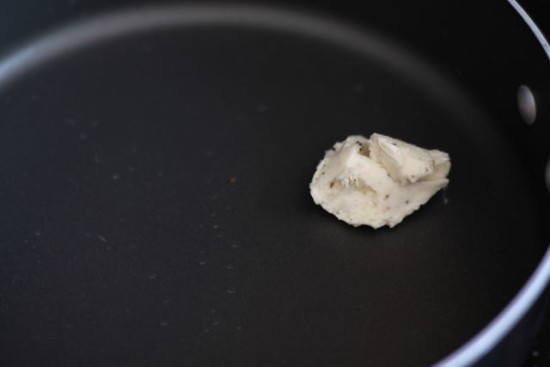 Start off with baking the bacon. I grabbed some truffle butter at the farmers' market and HAD to use it. It would be a crime not to!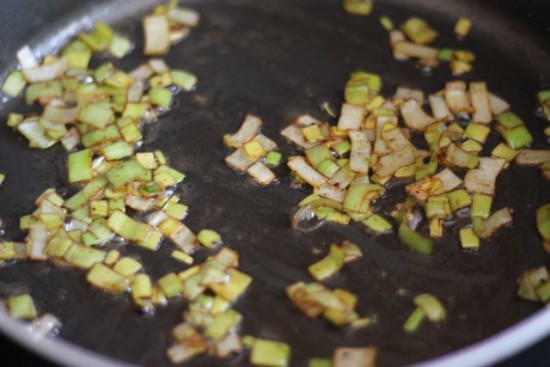 Sauté your leeks in butter.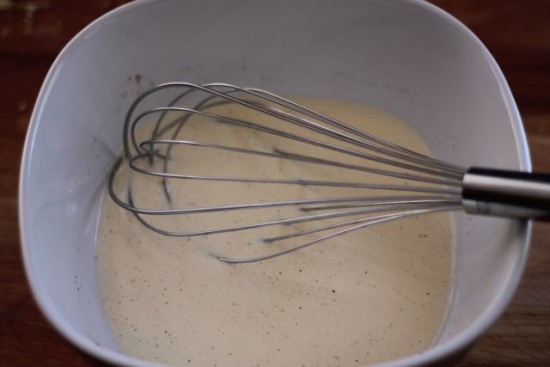 Whisk together eggs, half and half, salt and nutmeg. Fresh nutmeg gives me life!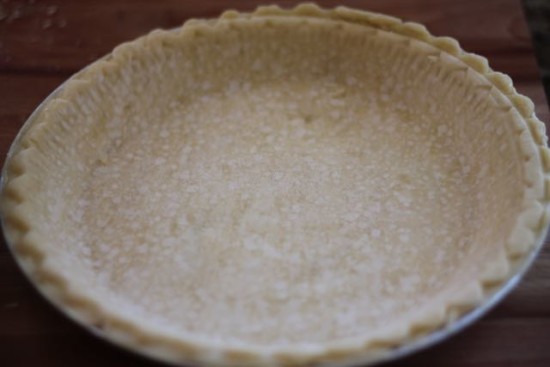 Prepare your frozen pie crust. Yeah it's frozen…so what? If Alton Brown is okay with it, then who are we to question 😉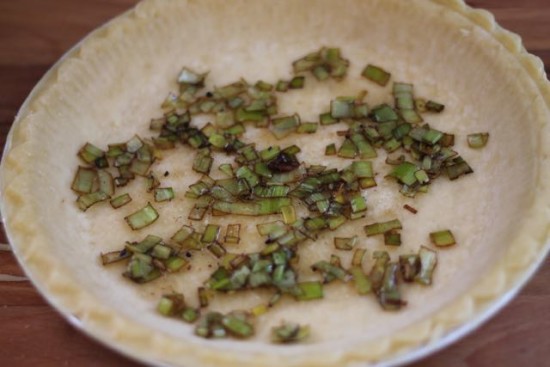 First put in those leeks you sautéed.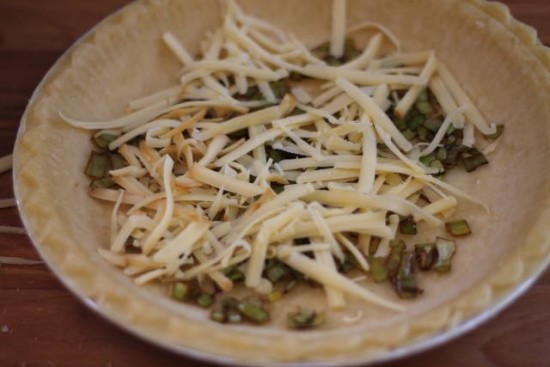 Then half the cheese.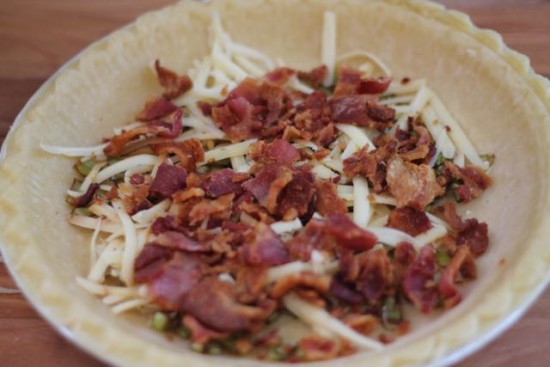 Chopped bacon is up next.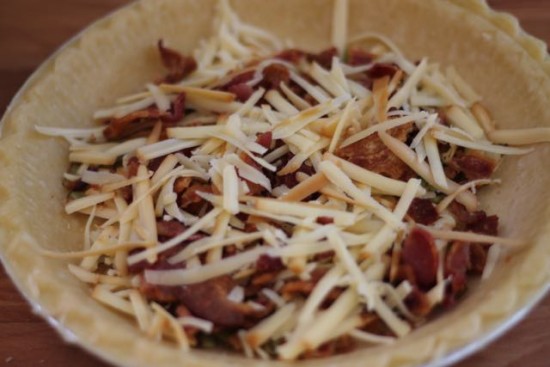 And the rest of cheese.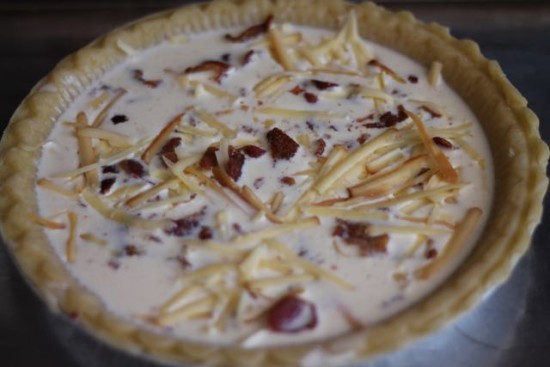 Slowly and carefully pour in the egg mixture. Make sure to leave some room on top for expansion.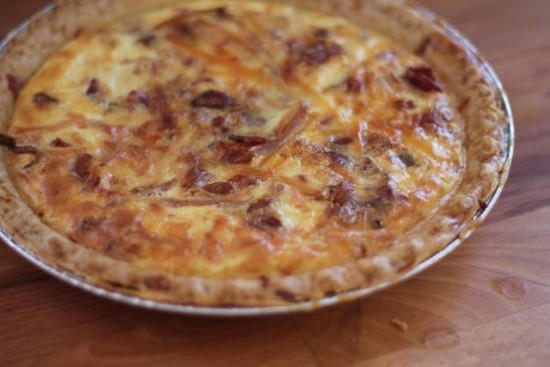 Bake that baby for 45 minutes.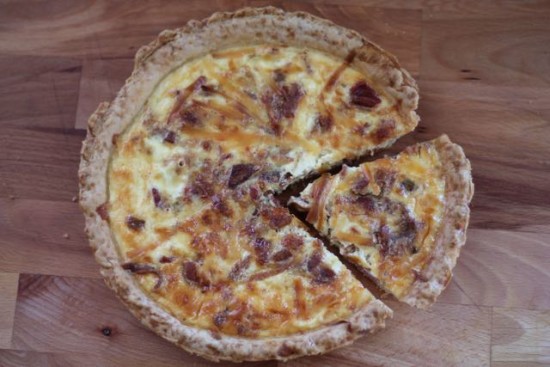 Slice!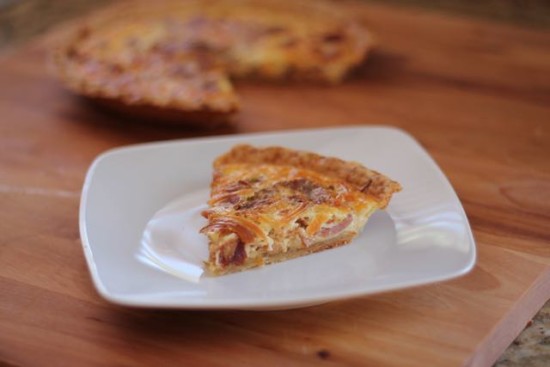 Devour! This was sooooo good and so easy to make. My forever go to Breakfast Pie. Amen!
Have an eggs-celent weekend my fellow foodies!
Eggs-O, Sarah
Breakfast Pie
Ingredients
1 cup half-and-half
2 eggs
⅛ teaspoon kosher salt
5 grinds of freshly grated nutmeg (one grind is back and forth on your zester)
For Pie:
1 frozen 9-inch pie crust
Use any of the combinations below. Don't worry about measurements with these, just roll with it.
Bacon, sautéed leeks, and Gruyère cheese
Cooked spinach, cheddar cheese, cubed cooked ham
Cooked spinach, canned artichoke hearts, and Parmesan cheese
Roasted chicken, goat cheese, and sun-dried tomatoes
Instructions
Preheat oven to 350 degrees.
In a bowl whisk together the half-and-half, eggs, salt and the nutmeg.
Evenly distribute the pie fillings in the pie crust. Do not overfill the crust with the filling ingredients. The eggs will expand while cooking. Pour in the egg mixture and bake the pie until it is firm to the touch, about 45 minutes.
Cool the pie for 15 minutes before slicing.
Notes
Recipe courtesy of Alton Brown and Food Network
As always I'm sharing this dish with my friends over at
Fiesta Friday
co-hosted by 
Lily @ Little Sweet Baker
and 
Julianna @ Foodie On Board
!