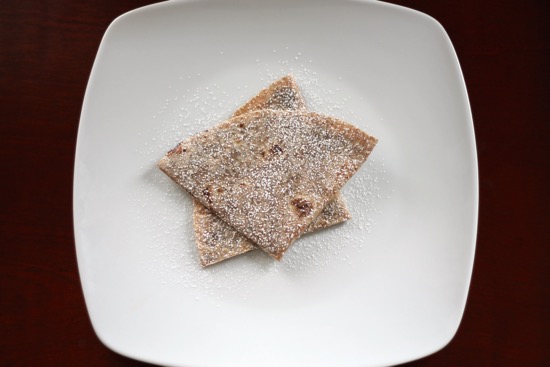 I don't have much of a sweet tooth, unless, of course, you're talking about cheesecake, baklava or anything pumpkin. Maybe I do have a bit of a sweet tooth 😉 My favorite combination lately is chocolate and cinnamon. It reminds me of my beloved Cafe de Olla. There's just something about the warm cinnamon that brings sweets to life. This is one of my favorite desserts to make at home, and guess what; it's a recipe from Weight Watchers. A tasty dessert you don't have to go run 10 miles to burn off! It's the easiest dessert I've ever made and takes only minutes. You'll be taming that sweet tooth in no time!
I'll be cooking this mouth-watering dessert on my brand new Non-Stick Pro 11 Inch Square Low Griddle. The wonderful people over at OXO sent me one to try out from their new cookware line! Here's the nitty-gritty.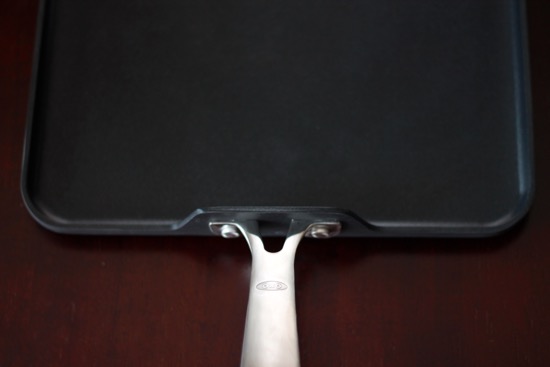 Isn't she a beauty!
 The OXO Good Grips Non-Stick Pro Cookware line features effortless food release and overall superior performance. Each piece offers a thoughtful design, from heavy-gauge anodized aluminum and stay-cool stainless steel handles to drip-free pouring edges and a dishwasher safe coating. The German-engineered, PFOA-free, 3-Layer Non-Stick coating allows for effortless food release with minimal oil or butter, and the durable, scratch-resistant, Hard-Anodized Aluminum construction ensures superior heat conduction and even cooking. The contoured, comfortable handles stay cool to the touch and are riveted to provide a secure grip. The durable, all-metal construction is perfect for all stovetops, except induction, and can move directly from the stovetop to oven (oven-safe up to 430°F/220°C). The Non-Stick Pro Cookware line is dishwasher safe for quick and easy cleanup. The 11 inch Square Low Griddle is great for pancakes, grilled cheese and more.
I'm a big fan of OXO products. I own approximately 1,487,632 of them. I was over the moon to try out a piece from their new cookware line.
I've had a few griddles in my time, and fell in love with exactly 0.0 of them. They usually end up in the donation pile. They're either too heavy, not non-stick enough or don't heat up evenly, leaving half of my food burnt and the other half under cooked. Playing the rotation game, constantly moving the food to a new location to ensure even cooking, does not make for a very happy Sarah in the kitchen. That was all over the moment I tried this one.
The griddle holds 4 large burgers with ease and heats up evenly, so all the food cooks at the same pace. It's perfectly weighted, heavy, but you don't have to do curls at the gym to lift it. This griddle also fits perfectly in the dish washer, no pushing or shoving to get it to fit. In short, I'm in love and it's worth every penny.
Oh, and did I mention it's the perfect size to make Chocolate Cinnamon Quesadillas?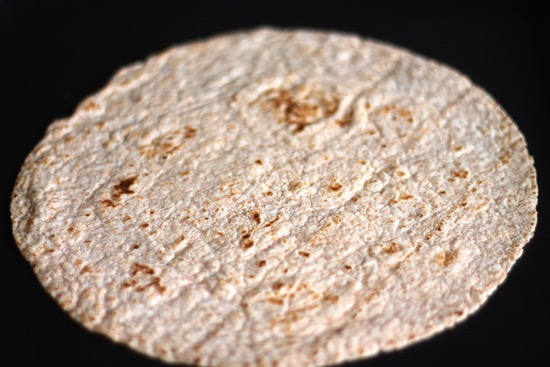 Heat the dry skillet over medium heat. Lay the tortilla right on top.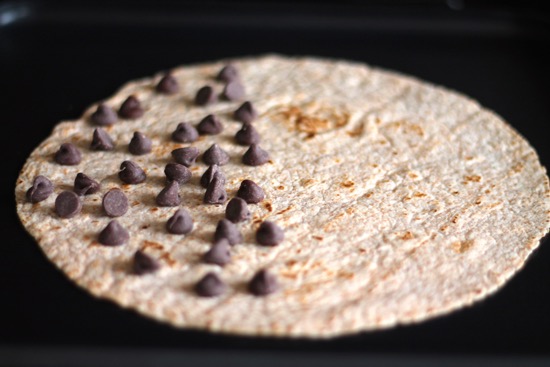 Add on a tablespoon of chocolate chips to half the tortilla. This doesn't look like a lot, but when they melt, it spreads out perfectly!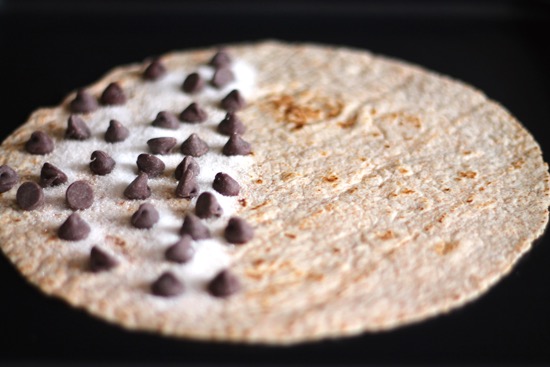 Next, sprinkle on some sugar…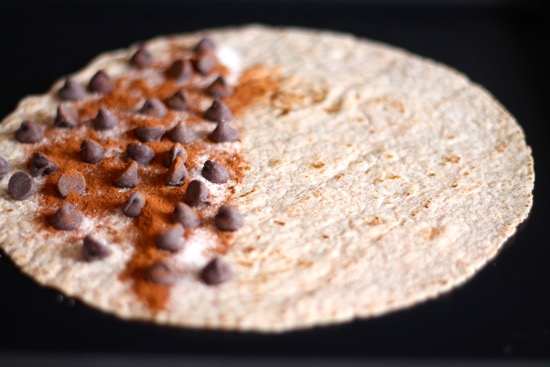 …and cinnamon.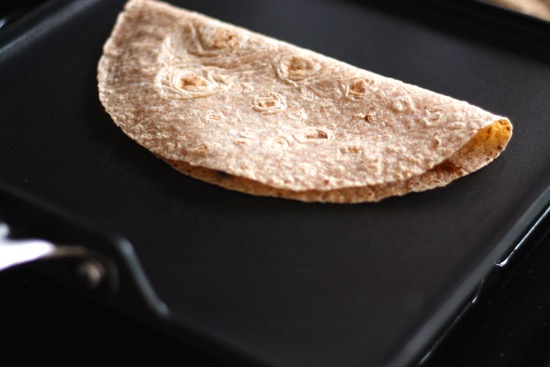 Fold the tortilla in half. Cook for about 2 minutes. Flip the tortilla over and cook for another 2 minutes.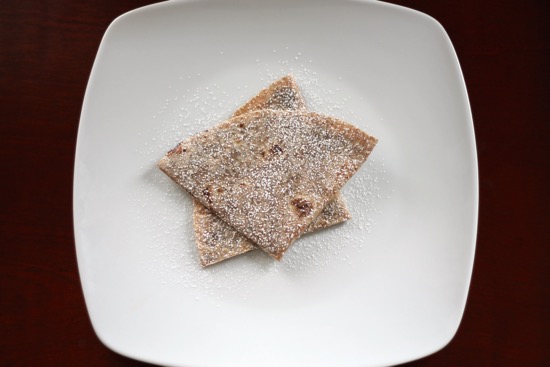 Cut into triangles with a pizza cutter and sprinkle with a little powdered sugar.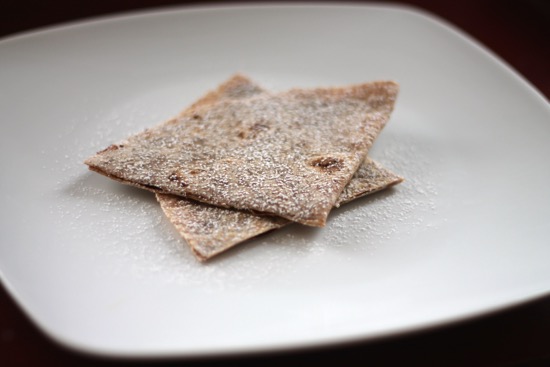 They're crisp, sweet and divine!
Chocolate Cinnamon Quesadillas
Ingredients
2 medium tortillas
2 Tablespoons semi-sweet chocolate chips
1 Tablespoon sugar
½ Teaspoon ground cinnamon
½ Teaspoon powdered sugar
Instructions
Heat a dry skillet over medium heat.
Add 1 tablespoon of chocolate chips, ½ tablespoon of sugar and ¼ teaspoon of cinnamon on half of each tortilla.
Fold the tortillas in half. Cook for about 2 minutes. Flip the tortillas over and cook the other side for another 2 minutes.
Cut into triangles with a pizza cutter and sprinkle with powdered sugar.
I received a free Non-Stick Pro 11 Inch Square Low Griddle for the purposes of testing and review. I was not compensated for writing this post. As always, all opinions are my own.