This is the best chocolate sheet cake I've ever made. I got this recipe from The Pioneer Woman. If you haven't been to her site, you should go, she has the most wonderful recipes and photography. Make this for the chocolate lover in your family right away!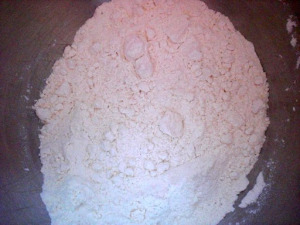 Put your flour in a bowl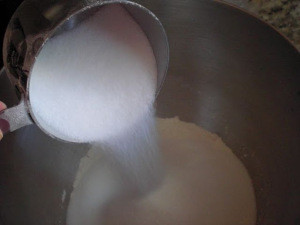 Add sugar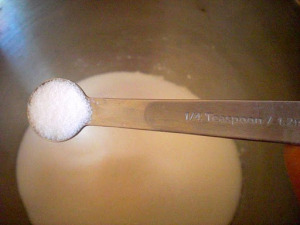 And salt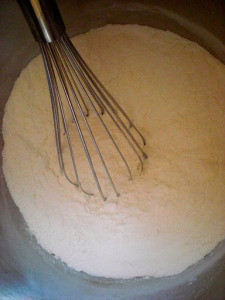 Mix together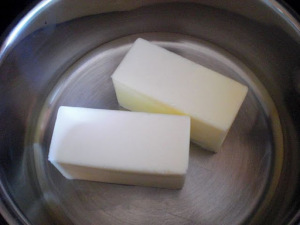 Put 2 sticks of butter in a saucepan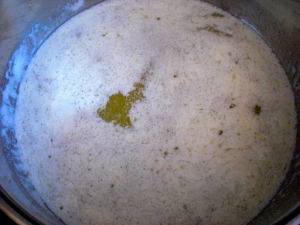 Melt away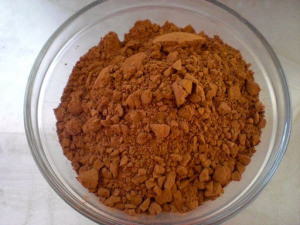 Measure out some cocoa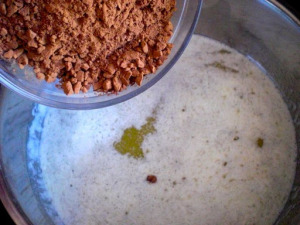 Add it into the melted butter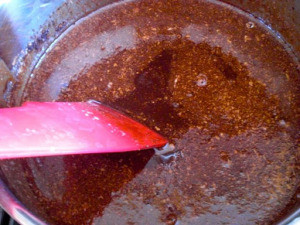 Mix together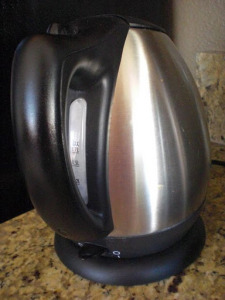 Boil some water and add to the chocolate and mix together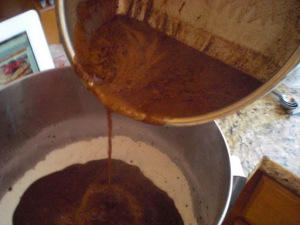 Add chocolate to flour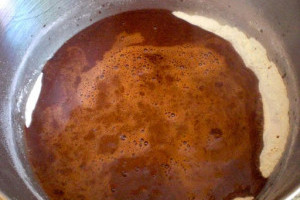 Mix together and let cool, or just stare at it and smell it for a while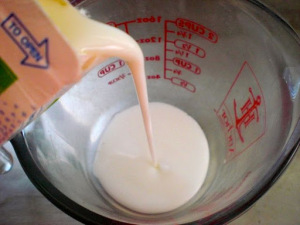 To make cleanup easier, mix in a measuring cup the buttermilk…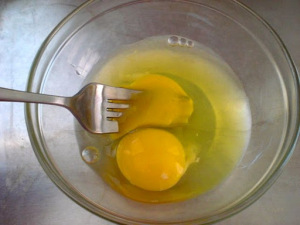 2 eggs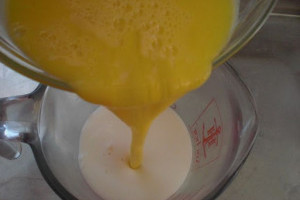 Beaten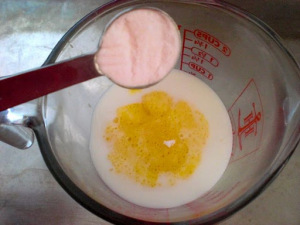 Toss in some baking soda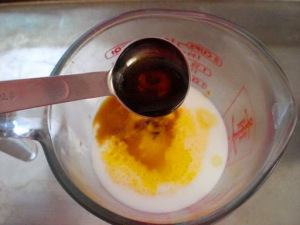 And vanilla extract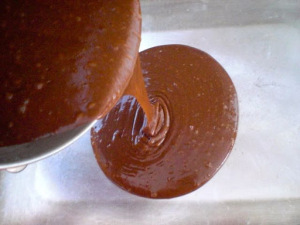 Now that the chocolate mixture is cool, pour into sheet pan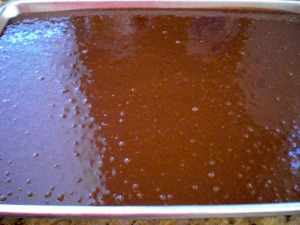 Resist dipping your finger in to taste. Throw in the oven for 20 min.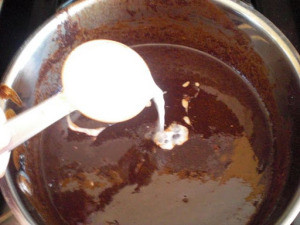 While cake is baking, repeat steps above for melting butter and adding in cocoa. Then add in the milk…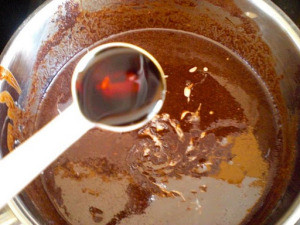 And vanilla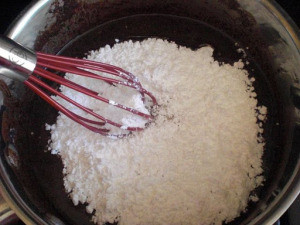 And the powdered sugar, incorporating a little at a time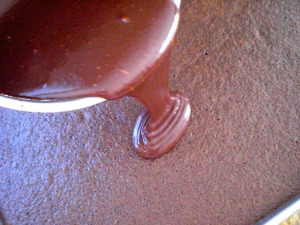 The cake is now done, so pour the frosting over the entire cake and don't lick the bowl clean when done, or do, I absolutely did not.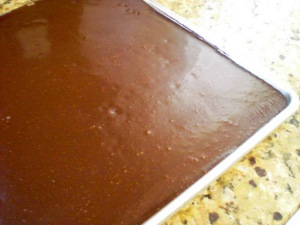 Let the frosting set, cut into pieces and serve!
Chocolate Sheet Cake
(Printable Recipe)
Ingredients Cake
* 2 cups Flour
* 2 cups Sugar
* ¼ teaspoons Salt
* 4 Tablespoons (heaping) Cocoa
* 2 sticks Butter
* 1 cup Boiling Water
* ½ cups Buttermilk
* 2 whole Beaten Eggs
* 1 teaspoon Baking Soda
* 1 teaspoon Vanilla
Ingredients Frosting
* ½ cups Finely Chopped Pecans
* 1-¾ stick Butter
* 4 Tablespoons (heaping) Cocoa
* 6 Tablespoons Milk
* 1 teaspoon Vanilla
* 1 pound (minus 1/2 Cup) Powdered Sugar
Instructions
Note: I use an 18×13 sheet cake pan.
In a mixing bowl, combine flour, sugar, and salt.
In a saucepan, melt butter. Add cocoa. Stir together.Add boiling water, allow mixture to boil for 30 seconds, then turn off heat. Pour over flour mixture, and stir lightly to cool.
In a measuring cup, pour the buttermilk and add beaten eggs, baking soda, and vanilla. Stir buttermilk mixture into butter/chocolate mixture. Pour into sheet cake pan and bake at 350-degrees for 20 minutes.
While cake is baking, make the icing.
Chop pecans finely. Melt butter in a saucepan. Add cocoa, stir to combine, then turn off heat. Add the milk, vanilla, and powdered sugar. Stir together. Add the pecans, stir together, and pour over warm cake.
Recipe Courtesy of The Pioneer Woman