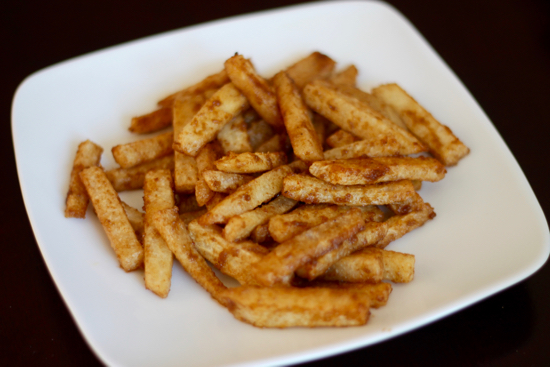 Confession…I have not always been a fan of trying new things, especially when it comes to food. I find something I like and stick with it. If it ain't broke don't fix it, right? Well, the husband is pretty much the exact opposite and loves to be adventurous with our eats. I'm happy to say he's rubbed off on me (and by rubbed off I mean forced me to try new things against my will). As it turns out, I've tried so many new things that I've really enjoyed. I've actually been trying new things on my own without his nudge and it's been a lot of fun!
Bountiful Baskets is great for that. It forces you to step out of your culinary rut, which I think we all need sometimes. This gorgeous jicama was the perfect food to shake things up. We've had it out at restaurants before, but never prepared it at home. I found some super easy recipes online. We picked one out and were off to the races.
Jicama fries were the perfect thing to try. They're a healthy alternative to regular fries. In this recipe, they're coated with olive oil and sprinkled with flavorful seasonings. They will be slightly crunchier and sweeter than regular fries, but it's a great alternative that we'll use again in the future.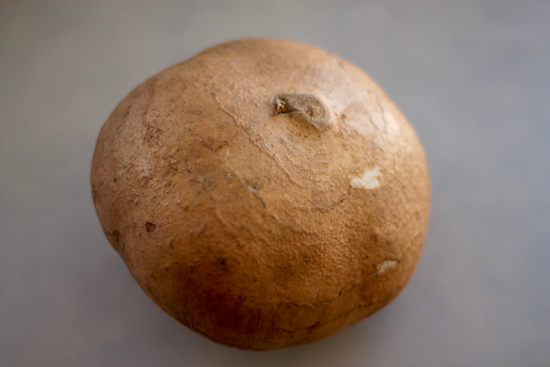 Grab your jicama. It kind of looks like a big round potato.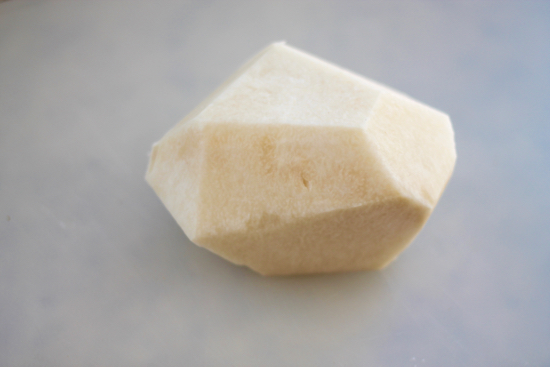 Cut off all the skin. You could also use a vegetable peeler for this.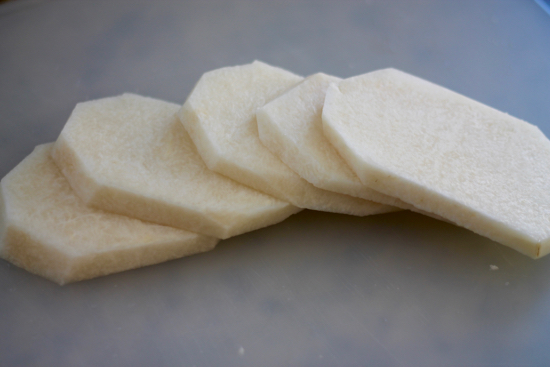 Slice into 1/2″ thick disks.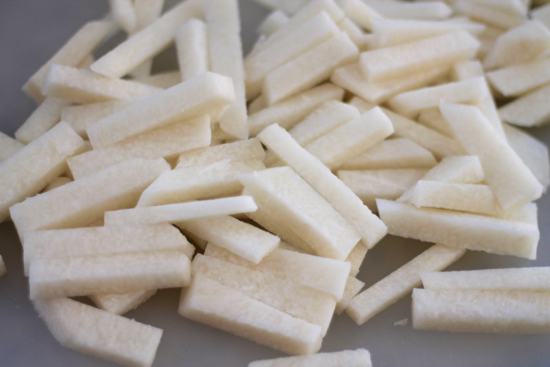 Slice disks lengthwise into 1/2″ thick sticks.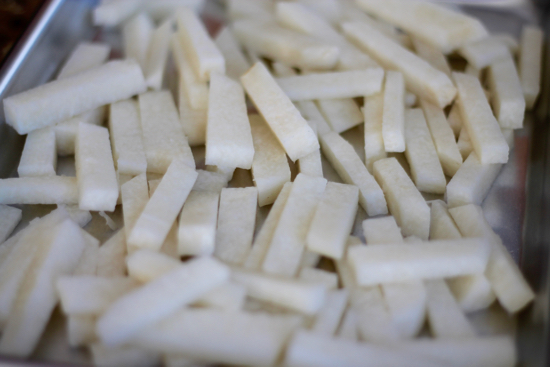 Place the fries on a sheet pan.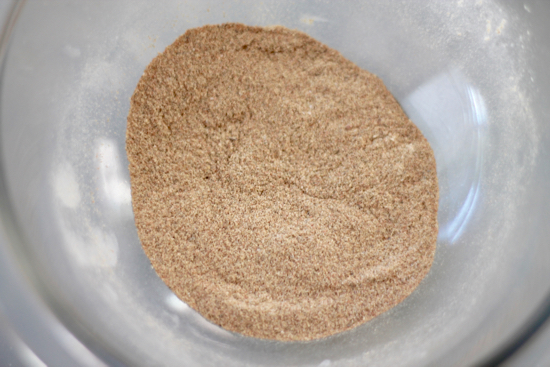 In a small bowl combine cumin, paprika, seasoning salt, garlic powder and onion powder. Mix until combined.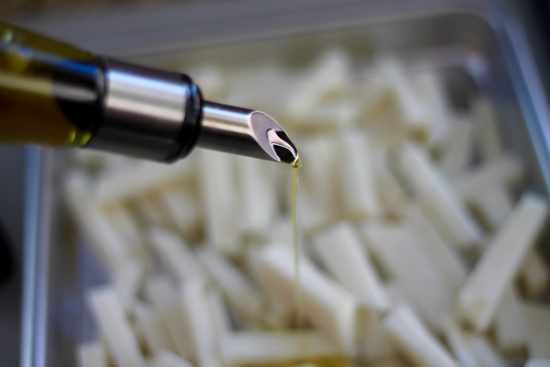 Drizzle olive oil over the fries and mix together with hands until the fries are coated.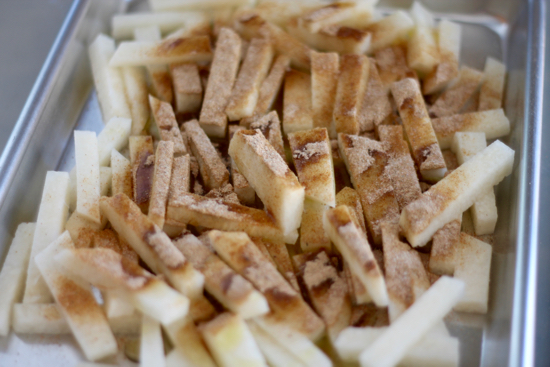 Sprinkle seasoning over the top.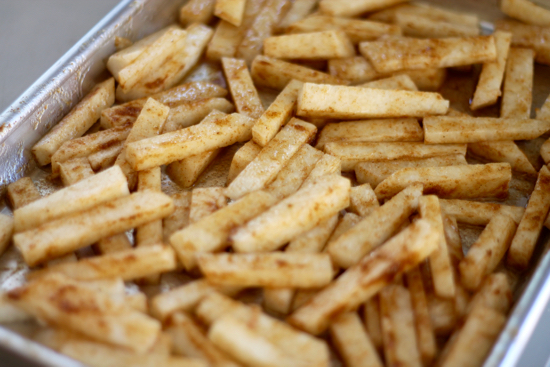 Mix together again with hands until the seasoning is well distributed over all the fries. Bake at 400 degrees for 35-40 minutes, flipping halfway through.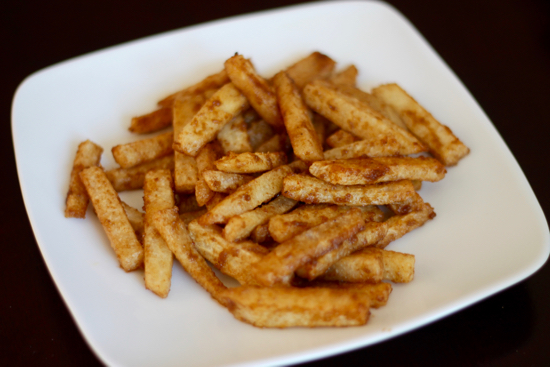 A nice and healthy side dish is ready to serve!
Here's your easy to use printable recipe. Cheers to trying new things!
Jicama Fries
Ingredients
1 medium jicama
1½ teaspoons olive oil
½ teaspoon ground cumin
¼ teaspoon paprika
½ teaspoon seasoning salt
¼ teaspoon garlic powder
¼ teaspoon onion powder
Instructions
Preheat oven to 400 degrees F.
Cut off the skin of jicama and slice into fries. Place jicama on a baking sheet and drizzle with olive oil. Mix together with hands to coat jicama fries.
In a small bowl combine all of the seasonings.
Sprinkle with the seasoning and mix together again with hands to make sure seasoning is evenly distributed over fries.
Bake in the oven for 35-40 minutes flipping halfway through.
I'm sharing these delicious gems with my friends over at our
Fiesta Friday Party
!