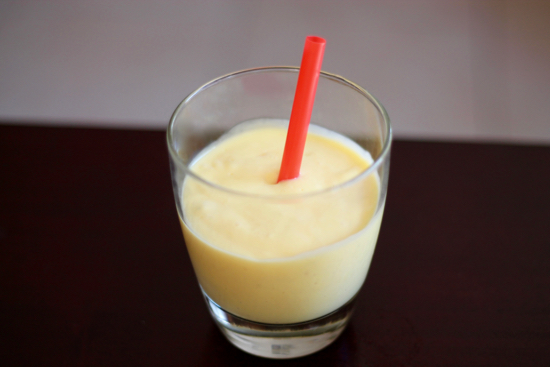 Summer is most definitely here! Temperatures are rising and there's nothing better than a cooling, refreshing drink. Lassi anyone? Similar to a smoothie, a lassi is a popular traditional yogurt-based drink from India that's a blend of yogurt, water, spices and sometimes fruit.
My absolute favorite lassi is a Mango Lassi. I can thank the husband for this one. He introduced me to Indian food and the first time he took me to Indian restaurant he ordered one up for me. I had absolutely no idea what it was, but one sip and I was in love. It's the perfect complement to tame the fire in your mouth from a spicy dish.
When I got a mango in my Bountiful Basket, I knew it was destined for just this. Here's how I make a Mango Lassi at home.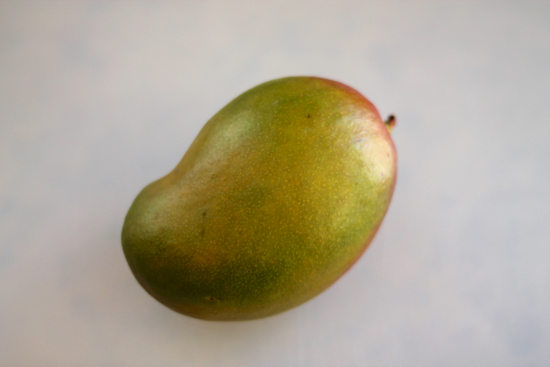 Get your mango. It is a Mango Lassi after all, so this is pretty important.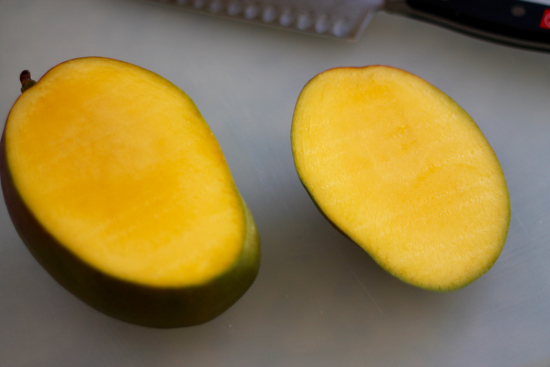 Cut off the fat part, known as cheeks, on each side of the stem avoiding the pit.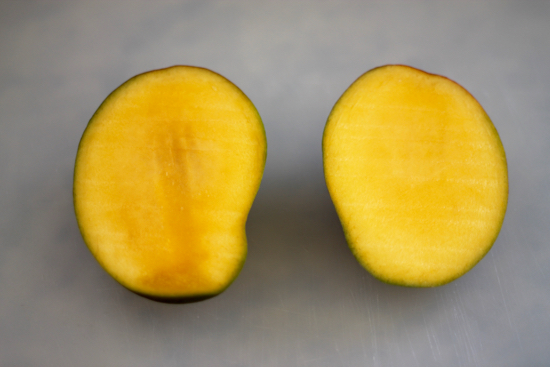 You will now have 2 halves.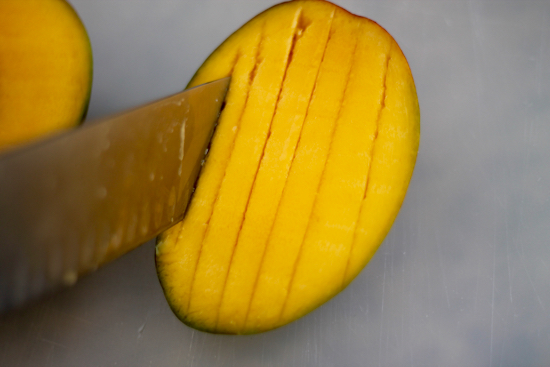 Make parallel slices into the flesh. Be sure not to go all the way through the skin.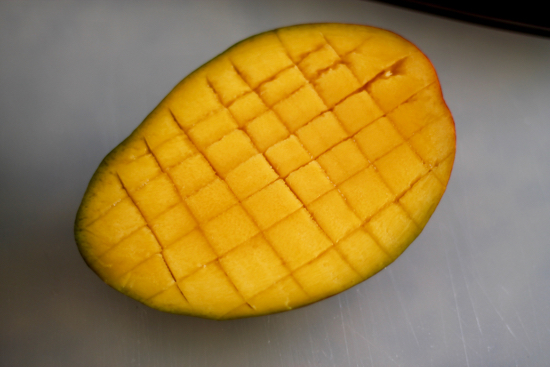 Now, make crosswise slices to form a checkerboard pattern.
Push the skin outward so the flesh is lifted out. I like to refer to this as the hedgehog.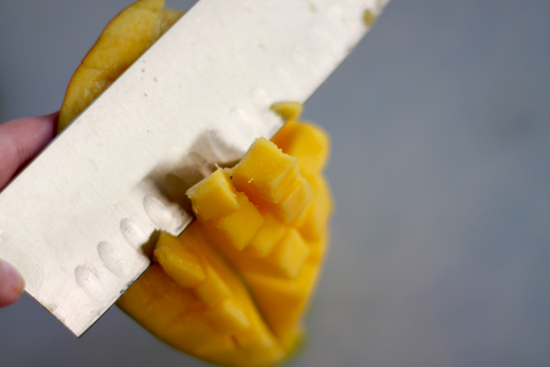 Then, simply scrape off the cubes from the skin. You can do this with a knife or even a spoon.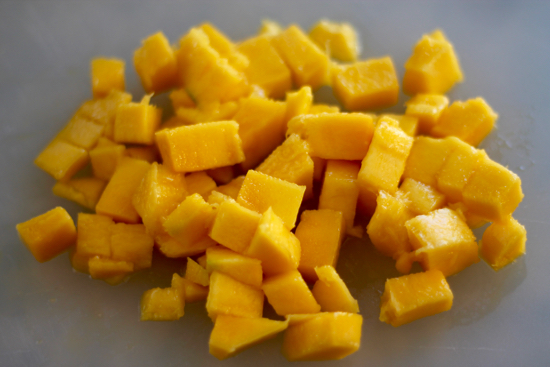 There you have it, cubed mango!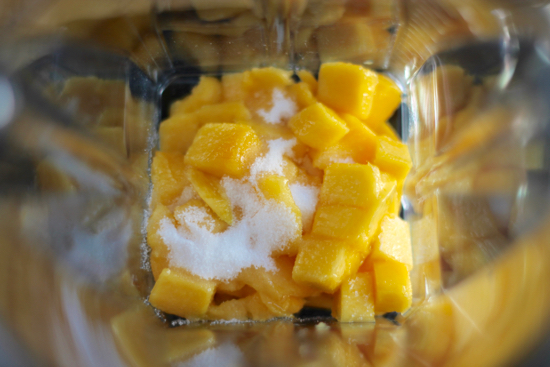 Now that we've slayed the hedgehog, let's get to the lassi. Throw the cubed mango into a blender with sugar, yogurt, cardamom and ice.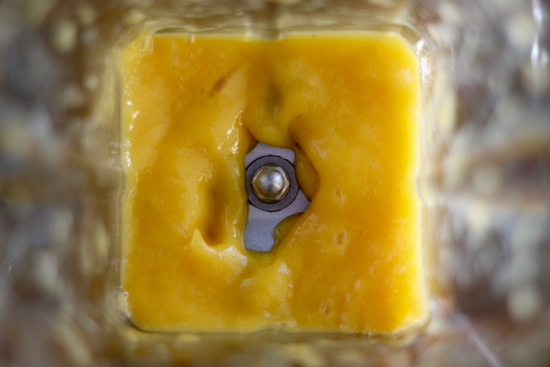 Blend until smooth.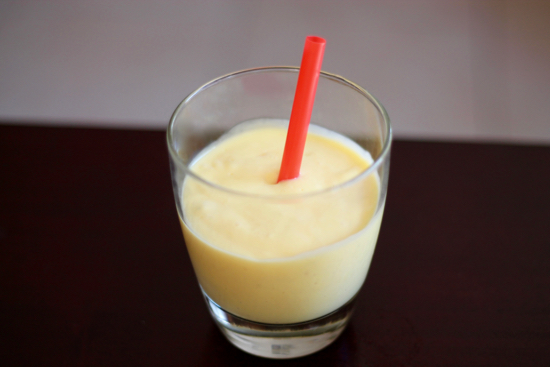 Easy peasy! Pour in a glass and enjoy. You can also refrigerate for a couple of hours to let it really chill down.
Mango Lassi
Ingredients
2 cups cubed mango ­
2-3 Tablespoons sugar (depending on the sweetness of mango)
1½ cups plain yogurt
½ teaspoon cardamom powder
Handful of ice cubes
Instructions
Add all ingredients into a blender.
Blend until smooth.
Pour into a glass and enjoy!
Notes
Recipe adapted from Spice up the Curry
I'm bringing this recipe to my friends over at
Fiesta Friday
co-hosted this week by 
Margy @ La Petite Casserole
and Linda @ La Petite Paniere.