What does your weekday breakfast look like? Mine's usually a bar of some sort, yogurt or a quick stop through a coffee shop. No matter how much time I give myself I'm always in a rush every morning. Bacon and egg breakfasts are strictly reserved for weekends when there's plenty of time for a leisurely stroll through the kitchen.
That was until OXO came out with some AMAZING devices that can get me bacon, eggs and a cup of tea in just minutes. OXO sent me a few products from their new microwave line and I must say, they are great! At first, I was a little hesitant to make my breakfast in the microwave, but these tools make it so easy and it didn't taste like "microwave food". The eggs were fluffy, my bacon was crisp and my cup of tea was perfectly tempered.
Let me show you!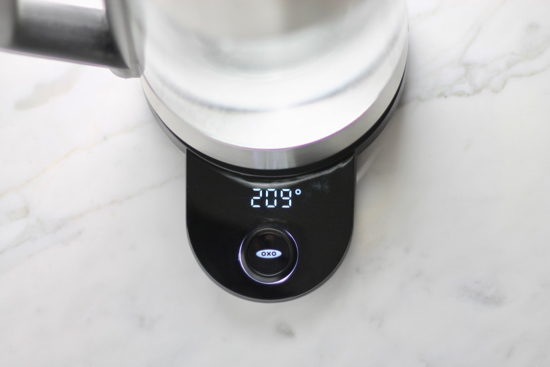 This doesn't go in the microwave, but it is a great addition to any kitchen. I'm a huge fan of electric tea kettles. They're so handy in recipes that call for boiling water and for making coffee and tea. This one blew away every expectation I had. With the Clarity Adjustable Temperature Kettle, you can select the precise temperature for your tea or coffee by simply twisting the knob. Choose any temperature between 170 and 212°F, and the water is heated and held at your preferred temperature for up to 30 minutes…30 minutes!!! I'm always running around doing something when I forget about my hot water for tea and then I need to heat the kettle up again. Not with this one.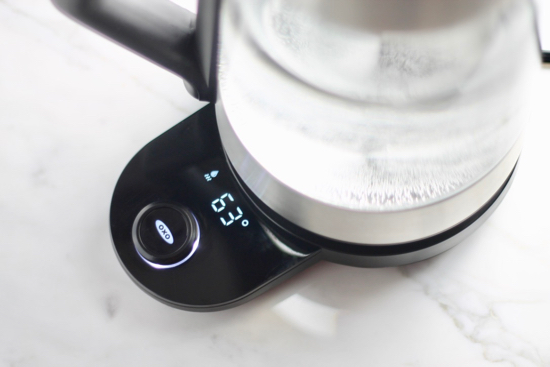 You can see the temperature rise right on the display. The Kettle is cordless when removed from the base, with a silicone surface so you can bring it to the table without worrying about damaging surfaces. The crystal-clear, BPA-free borosilicate glass ensures a pure, clean taste that won't interfere with flavors and aromas, not to mention it looks absolutely gorgeous sitting on my counter.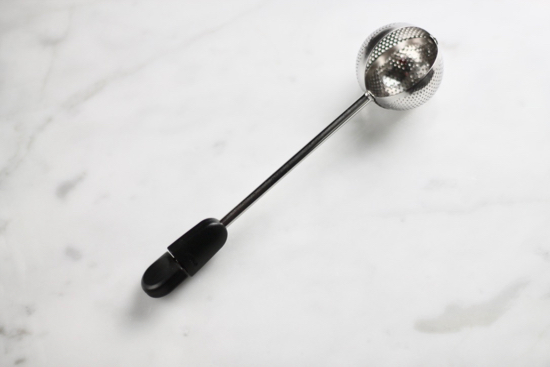 If you love loose leaf tea, you're going to love this one. The Twisting Tea Ball makes it easy to scoop up the desired amount of loose leaf tea, and the twisting feature ensures the leaves stay in the ball.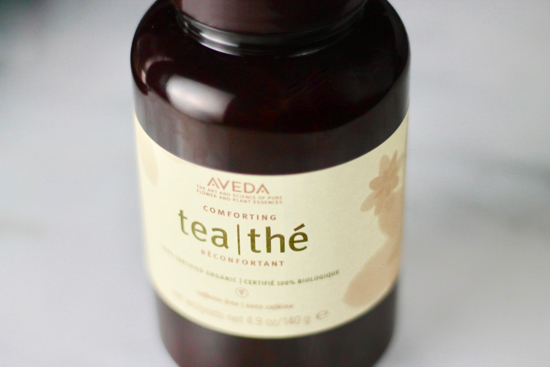 I'm obsessed with Aveda's tea ☕.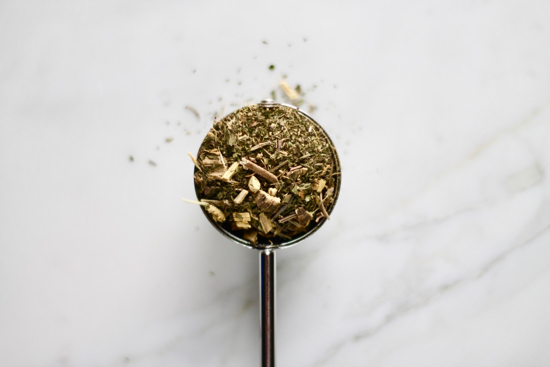 All you do is scoop the loose tea right into the Twisting Tea Ball and close.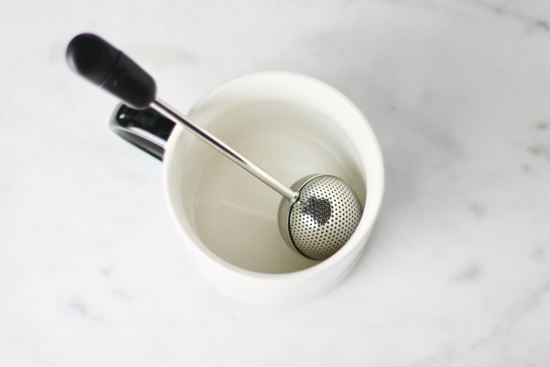 Pop into your mug.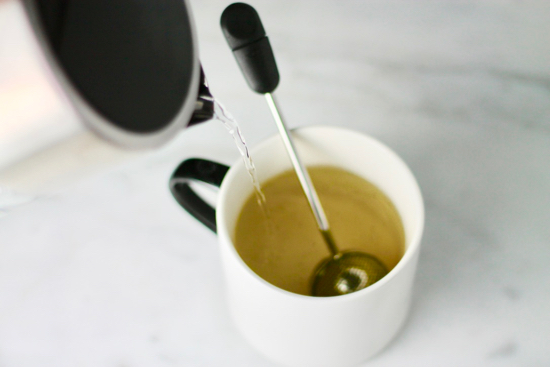 Pour your perfectly tempered water in and let steep.  The perfect cup of tea 🙌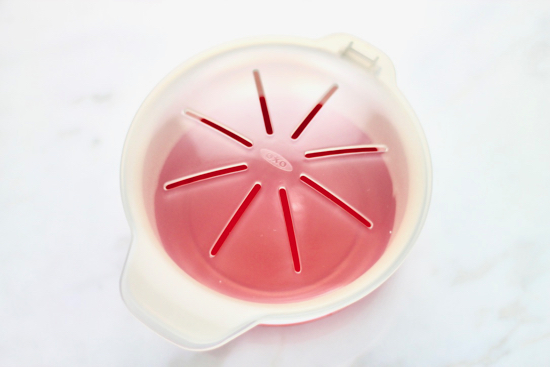 Now that we've got our beverage, let's make some breakfast! This Microwave Egg Cooker lets you make scrambled or fried eggs for breakfast sandwiches in a minute or less. If you're saying microwave eggs? Trust me here!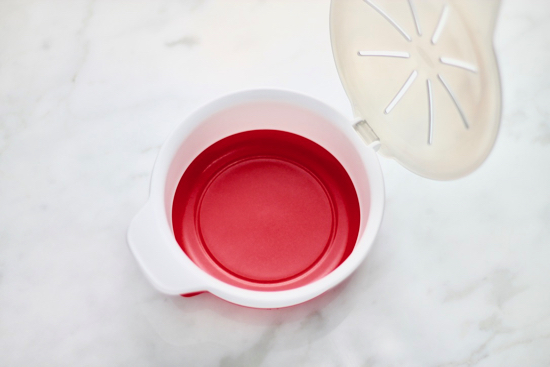 It has a curved bottom to help center the yolk for fried eggs, a wide opening for whisking scrambled eggs right in the cooker and stay-cool handles for grabbing right from the microwave.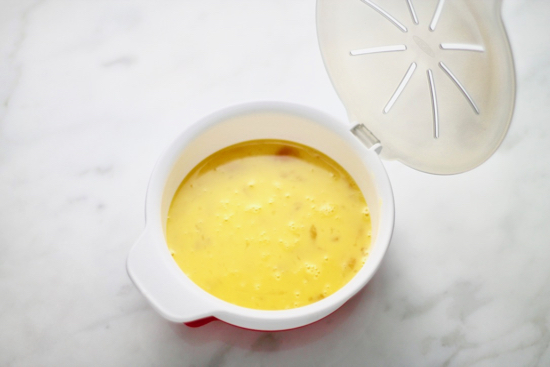 Just simply crack a couple of eggs in and whisk.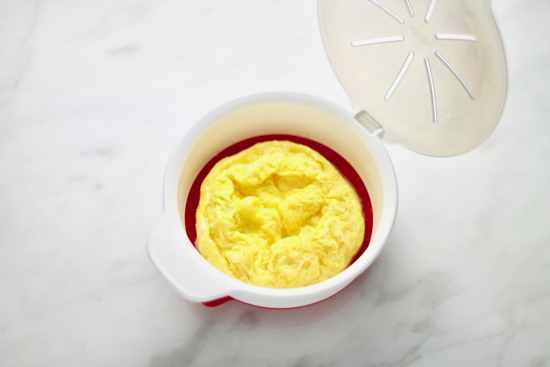 Pop in the microwave for about a minute (depending on your microwave) and you've got yourself fluffy eggs. With an easily removable base, you can transfer your eggs to bread or plate. They fit perfectly on an English muffin!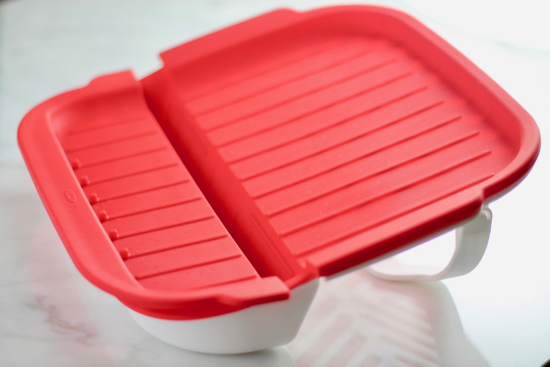 To finish off our breakfast, we need bacon 🥓. Bacon is always necessary. I have to admit, I was skeptical about cooking bacon in the microwave, but I am skeptical no more. OXO's Microwave Bacon Crisper makes bacon quickly, safely and in just a few simple steps. The adjustable kickstand allows grease to drain into the built-in reservoir for healthier, crispier bacon in minutes.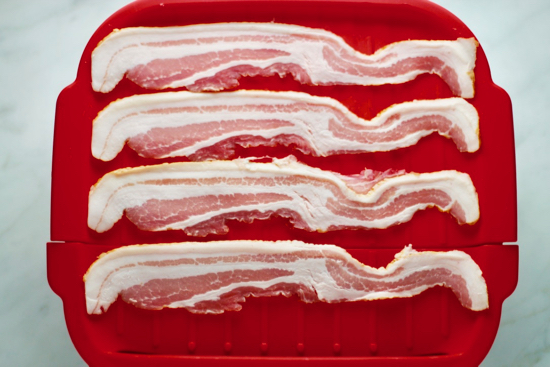 Lay the pieces of bacon on the crisper. If using a fattier bacon use the incline, if using a less fatty bacon like turkey, leave it flat.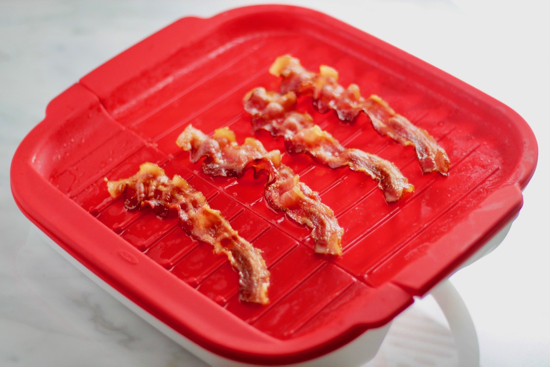 Place paper towel on top and microwave 30-60 seconds per slice of bacon. My microwave sweet spot was about 45 seconds per slice.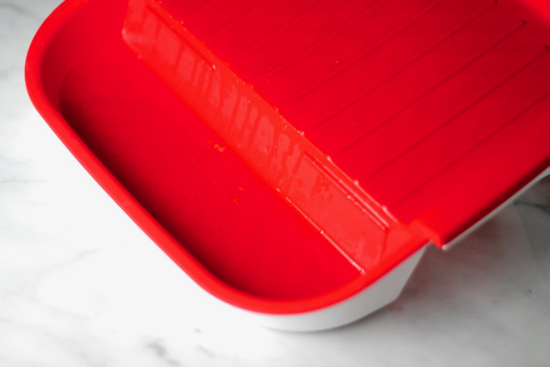 The silicone cooking surface and drain lid are each removable, easy to clean and work together to prevent splatter. Don't throw away that bacon grease! Pour into a container and pop in the fridge. Liquid gold anytime you need it.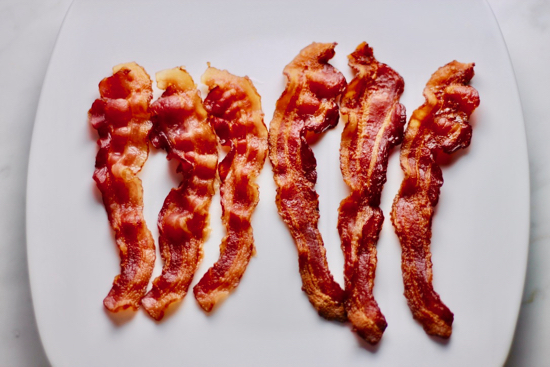 I did a side by side comparison of my baked bacon vs. the microwave bacon. Not much difference and both were perfectly crisp!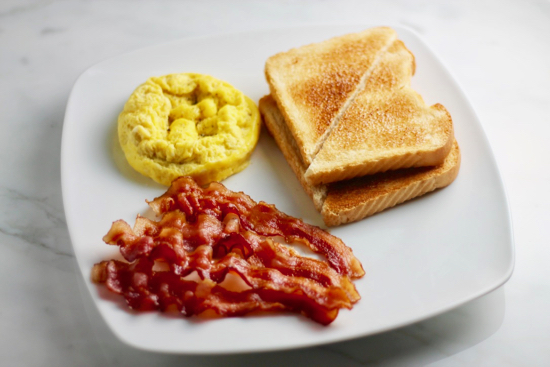 You've got yourself and complete breakfast in just minutes! WIN!
My love for OXO continues to grow ❤️️ Definitely check out these new products. I give them 2 thumbs up 👍👍
I was sent a set of OXO microwave products to try and review. I was not compensated for this post and all opinions, as always, are my own.